Phoenix Hospital Group launches innovative cancer screening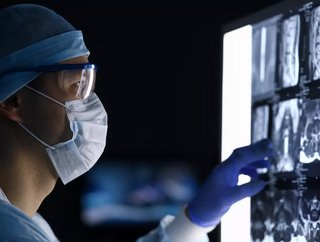 The new cancer screening service will help clinicians detect cancer earlier on
A London clinic has launched a new full-body cancer screening imaging service to help detect cancer in its early stages.  
Phoenix Hospital Group, a private healthcare provider, are launching the service at their hospital's outpatient consulting and imaging department in central London. 
Phoenix's 'Advanced Cancer Screening' uses a new method of MRI scanning known as Whole Body-Diffusion Weighted Imaging (WB-DWI), a non-invasive technique that has the aim of diagnosing cancer much earlier than usual in people that appear healthy. 
The scan takes 45 minutes and can diagnose asymptomatic tumours, including those that are not usually the target of conventional screening programmes. It also scans areas that are not normally screened for, such as the bladder, kidney, non-Hodgkin lymphoma, liver and the pancreas. It does not involve radiation, which is used in CT scans and x-rays. 
Anwar Padhani, who is Professor of Cancer Imaging at the Institute of Cancer Research, commented: "We are delighted to introduce our new Advanced Cancer Screening which is focused on detecting asymptomatic tumours in clients as early as possible, which as we all know is so important when it comes to giving diagnosed patients the best chance they can have for successful treatment. 
"We know that early diagnosis is key to tackling this challenge, and we are pleased to offer clients a new way to access this."
Phoenix Hospital Group currently operates four centres in London and Essex. The Advanced Cancer Screening is available at their clinic at 9 Harley Street, a diagnostic and treatment centre providing MRI, CT, ultrasound, X-ray, cardiology and blood testing.