Sanofi to go public with clinical trial data, supporting data sharing and EHR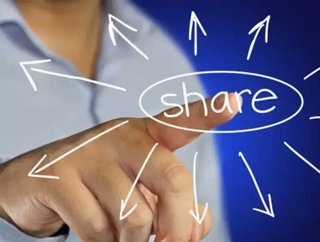 Written by Alyssa Clark Following suit with other large pharma companies, Sanofi has jumped onto the data sharing bandwagon— the corporation has...
Written by Alyssa Clark
Following suit with other large pharma companies, Sanofi has jumped onto the data sharing bandwagon— the corporation has recently stated that it plans to release clinical trial data in an effort to enable a website where researchers can easily and readily request study information. First pioneered by GlaxoSmithKline last year, it seems as if this recent trend to support research and data sharing is a suit for everyone to follow in the upcoming year. Whether the gesture will satisfy industry critics remains to be seen. Sanofi will make available trial data and related documents, including clinical study reports, for studies in human that were submitted to US and European regulators and the product must have been approved by both agencies – on or after January 1, 2014.
Industry trade groups in the US and Europe have pushed for this decision for quite some time now, with their proposed plans of data sharing which are currently being considered by the European Medicines Agency. Critics have generated a lot of discussion concerning the past lack of access to research data and statistics from corresponding studies, and whether or not Sanofi's move to join the new wave of sharing-friendly pharma companies will satisfy public uneasiness is still too new to determine.
"Finding new therapies can be accelerated by fully sharing the successful and unsuccessful research results with other researchers. Data sharing helps to reduce duplication and allows researchers to build more effectively on the findings of other researchers," says Sanofi ceo Chris Viehbacher, who is also president of the European Federation of Pharmaceutical Industries and Associations, in a statement.
This new public information will silence the long-standing criticism of the credibility of the statistics generated by pharma giants in terms of how they market their products and the consequential success of the specific product. Drugmakers' excuse of clinical trial data being "proprietary" has officially run out in the public's opinion, and now forcing companies to be responsible for the raw numbers of their respective drugs will hopefully reinstate some truth to an industry long-buried in dirty money secrets. After seeing scandals like Glaxo and Johnson & Johnson, in which the companies were cited nearly $3 billion in settlements for withholding information about side effects, the demand for honest and reliable numbers is at an all-time-high.
For the most part, drugmakers have resisted any change, although since Glaxo launched its web site to provide patient-level data to researchers, upon request, several others have now agreed to participate, including Roche, Boerhinger Ingelheim, ViiV Healthcare – a joint venture between Glaxo, Pfizer and Shionogi to develop HIV medicines.
Though impossible to predict the future behaviors of the pharma industry, bringing clinical trial data to the public eye is a small victory for the everyday patient and those researchers working on behalf of public health to provide us with the truth about the healthcare that's available to us.