Startup Spotlight: Tia's women's healthcare platform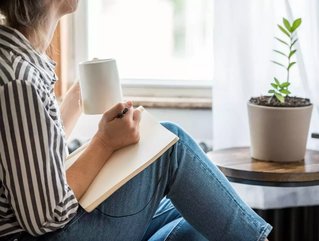 San Francisco's Tia operates a platform for women's health, from gynaecology, primary care and wellness...
The female-led startup, founded by Carolyn Witte and Felicity Yost in 2016 operates both on and offline, with virtual care through video and chat as well as in-person care. The company also claims to be the only "integrative women's healthcare practice" to take insurance.
Operating on a subscription model, the company's offering includes same-day appointments, prescription refills and an accessible mobile health record, among other benefits.
The company has raised $32mn since its foundation. Its latest Series A round announced last month saw the company raise $24mn from lead investor Threshold Ventures and other participants including Torch Capital, Homebrew, Define Ventures, John Doerr, Compound and ACME Capital.
SEE ALSO:
In a blog post, the founders noted that the round represented the largest Series A financing led by a female CEO in 2020, and that the ongoing COVID-19 pandemic had brutally exposed pre-existing weaknesses in the American healthcare system, which Tia is aiming to resolve.
"Women control more than 80% of U.S. healthcare dollars," said the founders in the post. "In blunt terms, we use healthcare more, have more doctors, and spend more dollars. Nonetheless, we've been under-researched and underserved by a healthcare system that continues to treat us as 'small men with different parts' — all-too-often neglecting the complex interplay of hormones, gene regulation, metabolism, and other sex-specific differences that make female health fundamentally distinct from male health. It's time for that to change.
"As dual female founders and female patients, we recognize, deeply, the nuanced ways in which females are different, and that difference doesn't mean inferiority. By fusing technology, experience design, and the highest quality clinical research and practice, Tia has created a new and distinctly female model of care that's convenient, collaborative, and connected".