Survey Says Patients prefer to be "smart" with mHealth Apps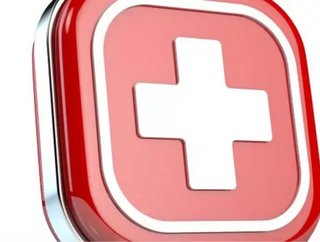 Written by Alyssa Clark Survey Says Patients prefer to be "smart" with mHealth Apps This may be hard to stomach- in a recent survey of 20...
Written by Alyssa Clark
Survey Says Patients prefer to be "smart" with mHealth Apps
This may be hard to stomach- in a recent survey of 2000 patients, 24% of contributing parties said they would be happier receiving prescriptions for an mHealth application rathe than a pill. The numbers say it all: 90% of patients were willing to accept a prescription for a mHealth app, compared to the 66% of patients who wanted a traditional doctor's order for their respective medications.
Interestingly enough, 60% of mHealth users were diagnosed over three years which demonstrates that sufferers of chronic illnesses are always proactively searching for new and more efficient ways of maintaining their health. Digitas Health's survey sampled prescription-taking and nonprescription-taking patients from a range of chronic illnesses. Some of the non-prescription drug-taking patients were being treated for diseases like digestive issues, heart conditions, respiratory diseases, diabetes and more.
With technological advances pushing the medical field further than ever before, patients suffering from chronic illness are highly interested in utilizing these available and "smart" online or virtual tools in order to better serve their personal needs.
"There's an opportunity in this space to figure out how we can better serve patient needs and get them the treatment and information that's going to make a difference to them," said Geoff McCleary, Group Director of Mobile Innovations at Digitas Health.
This dedication to innovation and customer accessibility displays Digitas Health's desire to be the one there to help those who are committed to helping themselves.
Convenience Sells
It's no longer a secret that patients and consumers alike trust their smartphone medical apps the same, if not more, than traditional medical procedures or professionals. The survey demonstrated this need by suggesting that consumers are willing to spend money on smartphone-savvy medical applications and programs solely based on the matter of convenience.
Paying for convenience is not only a great sales strategy, but is an obvious standard in our daily lives, seeing as how much smartphone usage is incorporated in daily routines. Smartphones serve as alarm clocks, mobile notepads, calendars, and nowadays, even personal mini-doctors. Making the management of daily health routines easier is the goal of many healthcare organizations, but free devices like Fitbits and wireless scales are changing the game for patients based on cost-effectiveness and accessibility.
"They're doing that adherence level activity already without us and we, as experts in drugs, have a great opportunity to be able to help them, by providing even more information, tools and resources to use in conjunction with their medicines," McCleary explained.
Although we praise the innovation and modernity of today's medical advancements, Digitas Health forewarns patients and consumers against relying too heavily on easy-access smartphone apps and encourages them to practice balance when mixing convenience with serious health matters. Building a successful connection between the virtual benefits of online mHealth apps while still trusting in traditional medicinal practices proves to be the recipe for success in today's personal healthcare world.
"It's about acknowledging the blurring of the lines between product and service and asking what the new evolution of healthcare should look like," McCleary explained. "The importance of this information is really around getting a better understanding of how that pill and that medication is going to be used. How does that fit into the life of the human being that needs to have that health outcome?"
About the Author
Alyssa Clark is the Editor of Healthcare Global