Swift Shift launches re-engagement platform Boost to support home healthcare recruitment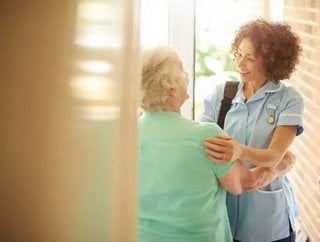 Founded in 2014, Swift Shift, a HIPAA-compliant workforce recruitment and management platform for home healthcare enterprises, connects home healthcare...
Founded in 2014, Swift Shift, a HIPAA-compliant workforce recruitment and management platform for home healthcare enterprises, connects home healthcare providers with qualified caregivers and nurses to address the national nursing shortage.
Raising $5.7 million in funding. Swift Shift's mobile-first workforce management platform for the home healthcare industry, named Boost, will provide a recruitment solution for home healthcare agencies by addressing the nursing shortage. Boost helps agencies re-engage their inactive workforce with targeted, relevant cases, thereby shortening the recruitment funnel.
The US is facing a critical nurse and caregiver shortage, with demand for nurses expected to reach 1.6 million by 2020, as an increase of geriatric and pediatric patients requiring care grows simultaneously. Recruiting new, qualified nurses is essential, but also expensive, costing up to $3,000 per each successful recruit.
By shifting the focus from job boards, digital ads, and other less targeted approaches to recruitment, Swift Shift's Boost opens new pathways for agencies and nurses to connect based on value and relevance. 53% of the $3 billion spent on recruitment in home healthcare is allocated to re-engage nurses and caregivers who have already been recruited, vetted, and hired and have since become inactive. This leaves only 47% of home healthcare recruitment budgets attributing to net growth.
Lack of transparency about case allocation and long recruitment processes account for 50% of the drop off in candidates. Through Boost, nurses and caregivers now discover available cases according to their work preferences, skill set, available hours, and location. Convenience and earnings are maximised for applicants with faster approval times through on-demand, in-app applications.
See also
"We spent two years studying the recruitment metrics and challenges of Home Healthcare agencies and another year building a platform that delivers both what nurses and caregivers are looking for and also increases the productivity of recruiters," said Assaf Shalvi, CEO and Founder of Swift Shift.
"The best operators in the Home Healthcare market realise that their growth is dependent on their ability to hire and retain staff. Boost is a tool that is built to deliver exactly that."
Value for Home Healthcare Agencies

Swift Shift Boost reduces recruitment costs and increases nurse lifetime value by:
Decreasing time spent screening applicants and higher conversions with targeted cases to relevant candidates
Shortening recruitment funnel with rich, pre-vetted profiles that include experience, rating, certifications and endorsements
Reduces "bench time" once application is complete with one click approvals leading to work assignments in less than 24 hours
Longer tenures/higher retention of nurses with features such as in-app chat, multiple case application and management
Real-time operational data insights, empowering agencies to make data driven operational decisions
100% success based recruitment tool is the first and only pay for performance model in the industry
Value for Nurses and Caregivers
Boost creates a meaningful engagement for nurses and caregivers by:
Reducing travel time and expenses with location-based technology
Enabling nurses and caregivers to control their work schedule from a mobile-app
Offering in-app messaging to streamline communication with agencies
Empowering nurses and caregivers to apply for jobs that they actually want
The nurse-facing mobile app leverages cloud technology. Clients include BAYADA Home Health Care, Interim HealthCare, Aveanna Healthcare, and more.