Swoop Aero and Wingcopter are set to deliver life-saving paediatric vaccines by drone in Vanuatu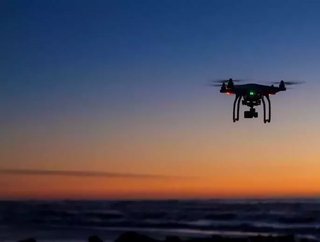 Australian based Swoop Aero and German developer Wingcopter Holding have recently been awarded commercial contracts to trial the use of drones to bring...
Australian based Swoop Aero and German developer Wingcopter Holding have recently been awarded commercial contracts to trial the use of drones to bring lifesaving vaccines to children living in remote rural islands in Vanuatu. The technology could therefore be set to transform healthcare across isolated areas across the Pacific.
A world-first, Swoop Aero will work to ensure vaccine delivery to health facilities on Epi and the Shepherd Islands as well as Erromango Island. Wingcopter Holding will aim to deliver vaccines to facilities on Pentecost Island. The first phase of the trials will take place in December when the two drone companies will test the viability of delivering vaccines to inaccessible areas.
 
"UNICEF is proud to partner with the Vanuatu Government in such an innovative initiative to trial drones for delivering a reliable supply of vaccines to children living in remote communities," said UNICEF Pacific Representative, Sheldon Yett. UNICEF remains the largest vaccine procurer worldwide.
 
"The challenges of reaching children in the remote islands of Vanuatu are immense, nurses often walk several hours to deliver vaccines to health clinics in these communities," he added. "Every child in the world has the right to lifesaving vaccines and this technology is a step towards reaching those children most at risk."
 
Through the Government's competitive procurement process, a total of 20 bids were received and evaluated from drone companies within the Pacific region and countries around the world.
 
"Ensuring vital supplies at health facilities are consistently available is an ongoing challenge for Vanuatu due to geography, logistics and high costs," said Director General of the Ministry of Health in Vanuatu, George Taleo. "An important step for dealing with some of these challenges to providing healthcare to vulnerable communities is looking at innovative ways such as the use of drones."
 
Vanuatu is an island country in the Pacific, an archipelago of 83 islands that covers 1,600 kilometres. Approximately one-third of the inhabited islands have airfields and established roads, which creates considerable logistical challenges to reach, engage with and support remote communities.
See also
The two companies will be tasked with delivering vaccines up to 100 kilometres in less than an hour. These vaccines are highly heat sensitive and presently delivered by those on foot.
"We'll be operating from the biggest villages in the provinces ... currently the healthcare workers pack a backpack, walk out to a village, and often discover that they don't have enough vaccines, or they have too many, and they might have to walk eight to 10 hours between villages without knowing how many people will be there," explained co-founder of Swoop Aero, Eric Perk
"They have a very narrow band in which they remain viable, between 2 and 8 degrees centigrade. If at any stage along that process the vaccine temperature either drops below or rises above, the vaccine itself can become useless," added Chief of UNICEF's Vanuatu field office, Andrew Parker.
During the first phase of the drone trials, drones will take off from the old Takara airstrip, North Efate. Flying over the offshore islands of Emao, Pele and Nguna drones will drop off a package at a cordoned off area at Siviri football field returning to land at Takara. The second phase of the trial, which will transport vaccines to health facilities on the three islands, is expected to commence in early January 2019.
The drone trials will engage healthcare workers from the facilities on the selected islands, as well as teachers, children and government officials, which is vital to share knowledge and expertise.
 
This initiative is led by Vanuatu's Ministry of Health and Ministry of Infrastructure & Public Utilities through the Civil Aviation Authority of Vanuatu. Technical support and financing are provided by UNICEF and the Australian Government Department of Foreign Affairs and Trade's innovationXchange.
The move follows on from the Rwandan Ministry of Health's decision to partner with robotics company, Zipline, who are delivering essential blood deliveries to transfusion clinics across the country via drone, saving thousands of lives in an area not renowned for either its medical infrastructure or its ease of access. Its success has seen the company expand into Tanzania this year, serving 10mn people across the country.