Tackling the demands of a digital world in an analogue healthcare industry
By Jason S. Lee, Ph.D., Director, The Open Group Healthcare Forum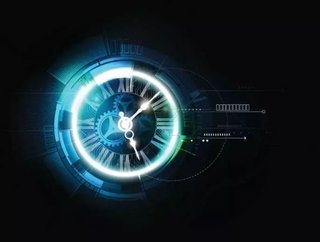 Quality of life and life expectancy have vastly improved over time due in no small part to medical and technological advances. At the same time, populat...
Quality of life and life expectancy have vastly improved over time due in no small part to medical and technological advances. At the same time, populations worldwide are aging at an unprecedented rate.  As a result, the demand for healthcare is outpacing the ability of healthcare systems to provide it. 
The healthcare industry is under enormous strain to provide quality healthcare at affordable prices.  Enterprise wide there is abundant evidence of inefficiencies and underperformance due to information blockage.  Healthcare is probably the most information rich of all industries, yet despite spending vast sums on IT there is little value to show for it.      
It has become clear in recent years just how much pressure many Healthcare organisations are under. For example, recent statistics from the Care Quality Commission found that the UK's NHS is 'straining at the seams' with more than 90% of hospital beds being occupied without staff increases to keep up with demand. To add to this, statistics from a survey by The Guardian show that over half of Healthcare professionals believe that NHS IT systems are not fit for purpose.
Other industries have minded the gap between old analogue and new digital solutions to business problems. They have demonstrated the value of digitally transforming information flow by automating processes, rationalising workflow, and improving customer services.
Moving away from an analogue approach
The most common problem in healthcare industries today is that key health information does not follow the patient. It doesn't flow. It gets stuck; "siloed." It cannot be shared, quickly and accurately, to coordinate rapid service delivery processes, and it cannot be collected by key stakeholders.  As a result, providers under-deliver evidence-based care, researchers miss opportunities to produce new evidence, systems suffer from lack of automation, workflow is inefficient.
Consider, for example, the Electronic Health Records (EHR) that are being rolled out more widely within the healthcare industry. These do not come cheaply to the providers that deploy them or the governments that subsidise them, yet there has been minimal guidance for healthcare organisations around how they can utilise EHRs to the greatest advantage. As a result, the data they contain is not interoperable. It is largely inaccessible to those who need it.
See also
The vision we should be working towards is one where all stakeholders can easily access security protected information they need. A patient should be able to share their personal data, for example on existing medical conditions or their medical history, with up to the full healthcare ecosystem with which they interact. This information should then be accessible and acted upon in real-time by those who receive it. Ultimately, this will reduce unnecessary care and reduce geographic variation. It is the clearest way to add value to the healthcare industry.
The future of healthcare lies in interoperability.
It is not hard to see that IT, applied correctly and effectively, has a vital role to play in the world class healthcare systems of the future. The price, quality and availability of healthcare services relies on timely access to secure and accurate information for authorised caregivers. The healthcare industry can learn from the mobile and telecommunications sector, in which users can make calls and transfer information to users of other networks freely and easily.
Collaboration is key. An organisation cannot solve the problem of interoperability on its own. Groups including healthcare providers, innovators, governing bodies and standards development organisations must work together to create and apply pioneering solutions to the challenges faced by the healthcare industry.
Looking ahead
Poorly integrated and inadequate technology systems can have a direct and negative effect on patient care.  In contrast, effective healthcare processes and technologies can both boost existing services and facilitate new ones, which in turn reduces the strain on healthcare providers and improves the end-user experience. 
The lynchpin that will hold all of this together is the ability to have real-time access to accurate data, which will help determine the quality of healthcare services going forward. Leaders in the sector must strive to create an ecosystem where patient information can flow securely and electronically to where it is needed and when it is needed.