Team ID Medical's MK Marathon mission hopes to raise big funds for local Hospital Trusts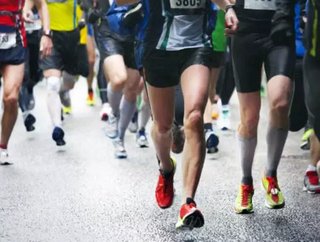 Written by Caryn Cooper Leading the way in supporting the local community and the NHS, Milton Keynes-based healthcare recruiter ID Medical is calling...
Written by Caryn Cooper
Leading the way in supporting the local community and the NHS, Milton Keynes-based healthcare recruiter ID Medical is calling its employees, candidates and clients to join its Milton Keynes Half Marathon running team to raise funds for the designated charities of Milton Keynes General Hospital as well as Luton and Dunstable University Hospital.
On 9th March 2014, ID Medical employees, staff at the two hospitals plus doctors, nurses and allied health professionals who have worked at these Trusts through ID Medical, will join together at the marathon starting line at the Xscape venue to run 13 miles through the city centre.
Caryn Cooper, head of marketing and CSR ambassador at ID Medical comments, "Milton Keynes General Hospital and Luton and Dunstable University Hospital are two valued clients and we are getting involved in the Half Marathon to help make the difference to both the NHS and our community.
This close to home initiative presents a fantastic opportunity for us to underpin further our working relationships with the Trusts and our working candidates whilst launching ID Medical's fundraising programme 2014. Part of our CSR aim is to help give back. We identified this opportunity to become integral to the MK Half Marathon as an achievable multi-participant, fun and healthy approach to our CSR mission and related slogan – 'Together we will make the difference'. "
Understanding that running isn't for everyone, ID Medical is encouraging candidates, clients and other supporters to cheer Team ID Medical on from the side lines as they accomplish the Milton Keynes Half Marathon.  Two JustGiving pages have been set up forMilton Keynes Hospital Charity and Luton and Dunstable Charitable Fund for all donations.
About ID Medical
Award-winning, multi-discipline healthcare recruiter ID Medical was formed in 2002 and is a superior quality supplier of locum doctors, nurses, allied health professionals and clerical staff, holding preferred supplier contracts with over 80% of NHS hospitals and private medical sector organisations.
From its headquarters in Milton Keynes as well as its Central London office, ID Medical provides practical, cost-effective andinnovative workforce solutions, supplying over 3 million hours to the NHS per annum. Within each of its professional divisions, ID Medical has dedicated client and candidate teams covering the multitude of medical specialties and roles to ensure every valued customer receives its premier level service, ultimately ensuring patients are always put first.  
Since its foundation, the company has earned itself industry-wide accreditation and success with an amounting collection of accolades. These include the Recruiter FAST 50, Investec Hot 100, Recruitment International Top 250 and The Sunday Times Virgin Fast Track 100. Most notably, through an abiding focus on employee satisfaction, ID Medical was crowned Recruitment International's 'Best Recruitment Company to Work for 2013' and featured in The Sunday Times Best Companies to Work for 2014.
For more information please visit our website at www.id-medical.com, view our Facebook page or follow us on Twitter @IDMedical.
About the MK Half Marathon - http://www.mkrun.co.uk/