Telehealth: The future of compliance for in-home care?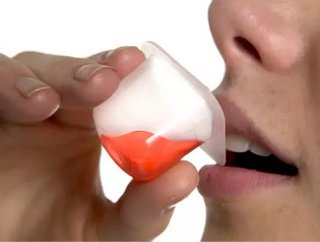 Written by Norman Niven, CEO of Protomed It is no secret that lack of patient compliance within the community is a major contributor to costly hospital...
Written by Norman Niven, CEO of Protomed
It is no secret that lack of patient compliance within the community is a major contributor to costly hospital admissions and readmissions. In the UK alone, readmission to hospital within 30 days costs the NHS around £1.6 billion a year and in the US, it accounts for $17.4 billion of the $102.6 billion Medicare budget. British Health Secretary Andrew Lansley's 'Payment by Results' framework will mean hospitals will not receive any additional payment if a patient is readmitted within 30 days of being discharged from hospital, making medication compliance a high priority across the board.
This summer, Protomed, a British medication management specialist, will launch Biodose Telepak® for a series of pilots in domiciliary care settings as well as in a brand new dementia centre of excellence which is opening in north Manchester, England. Biodose Telepak® is the first monitored dosage packaging to hold liquid and solid medication (using the Biodose system) and a microchip fitted into the seal of the pod will transmit a message when the drug(s) are taken.
Vital in alerting relatives, carers or even the pharmacist about when medication is taken (or missed), the system can provide information to hospital staff, prescribers and pharmacists about why a patient might have been readmitted; for example, if medication has been taken at the wrong time or not at all. 
Relatives or assigned carers can also contact the patient to remind them to take their medication if the pod is not opened, further increasing medication compliance. 
With the government's onus on trying to care for patients in their own homes, increasing numbers of people with learning difficulties, arthritis, dysphasia, dementia or other complicating disabilities are becoming responsible for administering their own medication at certain times throughout the day. 
The individual medicine pods, which can be provided in weekly pre-dosed trays using the Biodose medication management system, contain a tamper-evident liquid-tight seal providing security for the patient and ensuring that liquid dosages remain intact and untainted prior to opening. The medicine pods are designed to be ergonomic, with variable strength, easy to remove seals and are intended to be used instead of medicine cups or spoons, making the whole process quick, clean and simple.
Furthermore, because the Biodose system contains Biomaster protection, the system helps to prevent MRSA, important in treating patients at risk of infection. Pharmacists can supply MAR charts and Patient Information Sheets where necessary, to further assist in helping carers provide a higher standard of medication management in domiciliary care.
Pilot trials of the Biodose Telepak® system will end in August and the system will be available to both UK and international customers from November. 
An introduction into Protomed's Biodose Total Medication Management System
For more information, please visit www.Protomed.co.uk.
The Healthcare Global magazine is now available on the iPad. Click here to download it.