Throat cancer detected with new fluorescent spray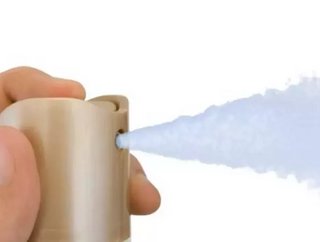 Research has found that a new fluorescent throat spray could be used to detect early cases of oesophageal cancer. It is also hoped that by spotting abn...
Research has found that a new fluorescent throat spray could be used to detect early cases of oesophageal cancer.
It is also hoped that by spotting abnormal and cancerous cells on the oesophagus sooner, it will prevent patients from undergoing unnecessary treatment.
When sprayed on to the oesophagus, the fluorescent spray attaches itself to healthy cells, but is unable to connect to cells with cancerous properties.
Doctors are then able to identify the areas in which cancer and tumours are developing.
To read the latest edition of Healthcare Global, click here
If a patient is diagnosed with early stage oesophageal cancer they can then undergo radiofrequency ablation which uses an electrical current to kill the cancerous cells in the area.
Currently, initial diagnosis techniques of this strain of the disease are fairly inaccurate, often leading to patients having their oesophagus (food pipe) removed unnecessarily.
The research was jointly funded by cancer charity Cancer Research UK and the Medical Research Council (MRC) and the results have just been published in the journal Nature Medicine.
Commenting on the findings, Dr Rebecca Fitzgerald the report's lead author from the MRC Cancer Cell Unit in Cambridge, UK, said: "Current methods to screen for oesophageal cancer are controversial – they are costly, uncomfortable for the patient and are not completely accurate.
"Our technique highlights the exact position of a developing oesophageal cancer, and how advanced it is, giving a more accurate picture.
"This could spare patients radical surgery to remove the oesophagus that can result in having to eat much smaller more regular meals and worse acid-reflux," she added.
Meanwhile Professor Kevin Brindle, one of the researchers from Cancer Research UK's Cambridge Research Institute, also said: "The benefit of using this dye is that it is specific, relatively cheap and is found in our normal diets so unlikely to cause any unwanted effects at the levels we use.
"We now need to test our technique in newly diagnosed patients, but it has great potential to be used with current imaging techniques to help improve treatment for oesophageal cancer."
Dr Julie Sharp, Cancer Research UK's senior science information manager, added: "Oesophageal cancer is one of the most difficult cancers to detect and treat, with only eight per cent of people with the disease surviving at least five years.
"We urgently need new ways to detect the cancer earlier, and this dye offers a great opportunity to treat the cancer more promptly and more successfully, potentially saving many lives a year."
The Healthcare Global magazine is now available on the iPad. Click here to download it.