TOP 10: Medical apps for doctors and physicians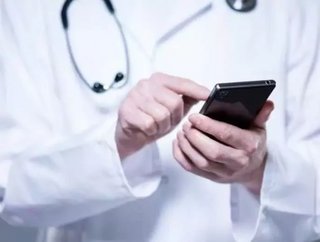 We live in a digital age, where most of our actions are carried out via our smartphones. As the world continues to become more health-conscious, consume...
We live in a digital age, where most of our actions are carried out via our smartphones. As the world continues to become more health-conscious, consumers are taking advantage of smartphones to manage and improve their own health, but health care professionals are also seeing the benefits of mHealth apps geared towards improving their practice.
Currently, there are 97,000 mHealth applications in major app stores, according to the mobile research firm reserarch2guidance, with 42 percent of said apps adhering to the paid business model.  
RELATED TOPIC: Why you should invest in the medical device and mHealth market
With more and more traditional health care providers joining the mobile applications market, the business models will broaden to include health care services, sensor, advertising and drug sales revenues.
Until that future arrives, however, here are eight of the best mHealth apps for doctors and physicians.
Read by QxMD
We know you're staying up late to catch up on your medical journal reading. Read is an app for both iOS and Android that centralizes all your medical literature and journals.  Using a magazine format, it allows you to read and download studies, journals, and articles from a host of sources including open access journals, Pubmed, and papers from linked institutions.
With tens of thousands of installs, and plenty of free content, this is a no-brainer for physicians looking to keep current in their specialty.  The app is free, but some journals and Pubmed may require an institutional or individual subscription or credentials.
Epocrates
With more than 1 million active members (50 percent being U.S.-based physicians), Epocrates is being used by top doctors to look up drug information, find other providers for consults and referrals and quickly calculate patient measurements like BMI.
Available for both iOS and Android, the app itself and most of its content is free, access to additional information and functionality (like lab guides, alternative medications, and disease information) requires an in-app purchase of Epocrates Essentials for $159.99 a year.
Doximity
Doximity is the largest medical professional network in the U.S., with over 40 percent of physicians as members. Through both mobile and web platforms, physicians can use Doximity's free tools for HIPAA-secure communication, electronic faxing, reading custom-curated medical news, and career management. Doximity is designed exclusively for healthcare professionals.
With both iOS and Android versions, the app is free to download, but does require you to sign up for membership in the network (again, free).
NEJM This Week
Access recent articles, view images of medical conditions, and listen to audio and video summaries of articles with this app from the trusted New England Journal of Medicine.  Available only for iOS devices, this app also includes videos of medical procedures, and reports on recent research findings.
This app is totally free to download and access.
Figure 1
Figure 1 is a community for medical and nursing professionals to safely share clinical cases and discuss treatment. Hundreds of thousands of users send, comment on and search through medical images in Figure 1's visual database.  This app is perfect for physicians looking for feedback on a rare condition, or seeking to see and learn about rare or textbook cases.  Additionally, the app guarantees patient privacy with automatic face-blocking and removal of identifying information.
This app is free to download and use on iOS and Android.
DynaMed Mobile
Created by physicians for physicians, DynaMed is the leading evidence-based clinical resource for use at the point of care. In both iOS and Android, subscribers to DynaMed ($395 a year for an individual physician) will get the full functionality of the decision support tool on their smartphone or other device.
Functionality includes disease references, point of care information, and summaries of over 3,400 different topics, with constant updates as DynaMed's team looks over new studies and evidence to add to the database.
Medscape
This app, by WebMD, is another great medical reference tool offered on iOS and Android. The app is completely free, but does require registration for a free account (which you can do through the app itself) to use it. Once done, you can look up medications and drugs, check the disease reference tool, catch up on medical news, and much more.
Virtual Practice for Doctors
The Virtual Practice for Doctors app enables physicians to engage and communicate with your patients easily and effectively using your smartphone or mobile device, while providing you with access to their health data. The app helps manage your patients and medical practice, at your convenience, with a responsiveness and efficiency that ensures better healthcare outcomes.
The app is accessible through iOS and Android devices, as well as online.  
Calculate by QxMD
Calculate by QxMD is a useful point-of-care tool designed for use by physicians. Those specializing in cardiology, oncology, obstetrics and others will find this app (on iOS and Android) particularly helpful. Calculate translates authoritative medical research findings into practical tools for informing diagnoses, making prognoses, guiding treatments, establishing dosages and more.
Omnio
Omnio is a popular clinical resource app with similar functionality to Calculate, Medscape and Epocrates. This app also includes a library reference suite, where health care providers can search for and store important research and guides to inform their practices. Users also have free access to the Merck Manual, one of the world's best-selling medical textbooks. The app is available for both iOS and Android. 
Special nominations
MyChart
MyChart (on iOS and Android) is a medical app for use by individual patients. It creates a direct communication channel between patients and health care providers. Patients can check test results, track medical treatments and immunizations, pay medical bills, manage appointments, access family health information and upload health and fitness data from other health-tracking apps.  
Pregnancy +
Millions of people use Pregnancy + to track their pregnancies. This app (on iOS and Android) also comes recommended by the U.K.'s National Health Service. The app tracks health information for soon-to-be mothers, logs doctor's appointments, includes a kick counter, has a place to upload color baby scan images, and provides daily information about the user's pregnancy. 
iPharmacy
iPharmacy is a tool for both patients and doctors to identify pills and find the lowest prices for prescriptions. In addition to price comparison, the app includes an electronic discount card for use at more than 60,000 participating pharmacies. Patients can also track their medications to document whether they are following the instructions prescribed by their physicians. Pharmacies like CVS and Walgreens also have their own apps, which allow patients to use their smartphones to scan the bar code on prescriptions to place refill orders. The app is available on iOS and Android. 
Editor's note: The original version of this article featured eight medical apps for doctors and physicians. Upon reviewing comments, we have included five more prominent apps.