Top 3 up-and-coming pharma investments in 2014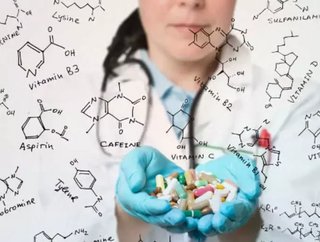 Written by Alyssa Clark With over 270 drugs approved by the FDA annually, competition is at an all-time-high in the pharmaceutical industry. Investor...
Written by Alyssa Clark
With over 270 drugs approved by the FDA annually, competition is at an all-time-high in the pharmaceutical industry. Investors and patients are eager to see which drugs are set to take off this year, as the predictions for 2014's blockbuster drugs have begun trickling in.
The following Top Three drugs are predicted to be game changes this upcoming year:
1. Tecfidera
As a leader in multiple sclerosis treatment, Biogen has spent over the past two years working with Avonex and Tysabri, which have been among the best selling MS drugs in the industry. These two powerhouses have generated over $8 billion in sales for the company.
However, Gilenya, marketed by Novartis, and Aubagio, sold by Sanofi, have hightened the competition within the MS market due to these new oral therapies.
Last March, Biogen responded to this trend by launching Tecfidera, which is its own oral MS drug. Despite being granted FDA approval under a year ago, Tecfidera has already become the most widely prescribed oral MS drug in the United States. Biogen has sold $286 million during the third quarter and another $398 million in the fourth quarter, suggesting that Tecfidera will easily achieve blockbuster levels this year.
2. Xarelto and Stelara

Johnson's research and development teams have been producing consistent top sellers over the past few years, including Xarelto and Stelara.
Since the FDA widened the drug's label to include psoriatic arthritis, Johnson's Stelara has grown quickly and shows signs of long-term results. Stelara grew 68 percent in the U.S. year-over-year to the $265 million mark in the fourth quarter.
In November 2012, the FDA expanded Xarelto's label as well to include treating and reducing recurring blood clots. This addition has expanded Sanofi's Lovenox to generate $2.7 billion in annual sales in 2010. While it remains to be seen if Xarelto will eventually become that successful, its sales jumped from $239 million in 2012 to $864 million in 2013.
These recent expansions mean expected dollar signs in the near future; Xarelto and Stelara's label promotes momentum which will carry-over this year, suggesting both may total in the billions this year.
3. Sensipar
Since Medicare bundled its dialysis treatments, which accounts for roughly 50 percent of dialysis center revenue, providers have been cutting costs by reducing the use of Amgen's kidney disease drug Epogen. However, thanks to a regulatory exemption from bundling, sales of Amgen's Sensipar have swelled, although Epogen's sales have become a bit stagnant.
Sensipar grew surprisingly quickly last quarter, which signifies to providers that the use of this drug is accelerating. Revenue increased 18.5 percent from the third quarter, and 20 percent over the year. This means that these drugs are not only working, but they are increasing in value by the day.