Top three Cancer treatment centers in the U.S.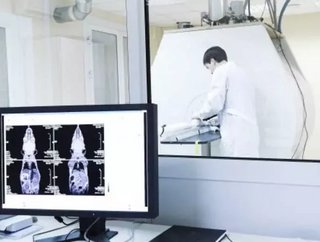 Written by Angie Mansfield Cancer Meeting Its Match at These Facilities Cancer has long been one of the most feared diagnoses in modern medicine. Clai...
Written by Angie Mansfield
Cancer Meeting Its Match at These Facilities
Cancer has long been one of the most feared diagnoses in modern medicine.
Claiming new victims every day, this disease can strike anyone, and its treatment can have a devastating effect on the patient's body.
But hospitals and researchers are fighting back. Here are just a few of the facilities striking a major blow against all kinds of cancer:
University of Texas MD Anderson Cancer Center
For 10 of the past 12 years, MD Anderson was ranked #1 in cancer care in the U.S. News & World Report's Best Hospitals survey, and is regarded by many to be the best cancer hospital in the United States.
In 2012, the center treated more than 115,000 patients. It also invested more than $647 million in cancer research, making it a leader in the fight against this deadly disease.
Memorial Sloan-Kettering Cancer Center
The world's oldest dedicated cancer hospital, Sloan-Kettering was also the first to develop services to address the psychiatric effects of cancer, relief of cancer pain, and genetic counseling.
A long-time leader in cancer surgery and treatment, this hospital earned its #2 ranking in the U.S. News & World Report survey.
Also leading other hospitals in research, Sloan-Kettering is working on using the body's immune system to fight cancer and bringing laboratory discoveries to real-world patients.
Mayo Clinic
One of the first cancer centers to receive a designation from the National Cancer Institute, the Mayo Clinic has 450 doctors and scientists collaborating to reduce cancer's effect on patients and their families.
Mayo believes that treatment should be a collaborative affair between clinicians, specialists, and researchers. Working as a team, these professionals can more effectively fight the disease and help patients cope.
With 11 major cancer research programs currently active, and 20,000 new patients treated every year, Mayo is another facility on the leading edge of the fight against cancer.
Sidney Kimmel Comprehensive Cancer Center at Johns Hopkins
The Sidney Kimmel cancer center was founded in 1973 and got its National Cancer Institute designation the same year.
Dedicated to staying on the cutting edge of the most advanced research and delivering the very best treatments to patients, Sidney Kimmel earns its spot among the top cancer centers in the world.
Drawing its faculty from Johns Hopkins University, Sidney Kimmel uses medicine, science, engineering, physics, and other disciplines to stay ahead of the curve. It runs laboratory research on cancer biology, immunology, chemical treatments, and more; along with organ-specific cancer research.
These scientists then bring the very latest in treatment options to Johns Hopkins patients. The Sidney Kimmel center also provides genetic testing for those who have a high risk of various types of cancer.
Thanks to these institutions and many more, new treatments for cancer are being developed all the time.
These centers are helping to provide early detection, the latest in cutting-edge medicine and research, and new ways to help patients cope with the physical and emotional toll of cancer.
About the Author
Freelance blogger Angie Mansfield covers a variety of subjects for small business owners. From business growth to marketing to content writing, her work will give you tips to keep your business running smoothly.