Trendy respiratory care technology inspires CareFusion in new acquisition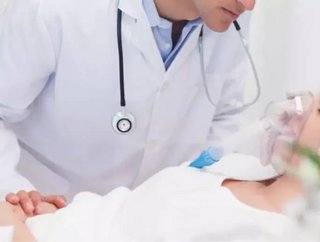 A recent trend has surfaced due to the numerous acquisitions by healthcare technology companies lately, in attempts of taking companies to a new, more...
A recent trend has surfaced due to the numerous acquisitions by healthcare technology companies lately, in attempts of taking companies to a new, more competitive global level. Through this spike in acquisitions and technology-purchasing, the suggestion remains that a new emphasis being placed on companies maintaining a well-rounded suite of technologies, and healthcare businesses around the globe are scrambling to keep up.
The desire to remain "desirable" so to speak, in the clinically dry world of healthcare technology, has pushed companies to re-evaluate their offered products and services, in hopes of realizing where said company is lacking and where progress is yet to be made. Upon perusing the available range of technology services provided by seemingly most healthcare companies, it seems as if respiratory care and anesthesiology manufacturing capabilities are in short supply. While this somewhat obviously important field seems to be a must-have for some organizations, others have shown up a bit late to the game, in terms of embracing and finding ways of channeling this technology to consumers.
CareFusion Corp., already a leader in global medical technology, has recently announced its decision to get ahead of this craze in order to expand its array of offered services by acquiring the Vital Signs division of GE Healthcare, for a whopping $500 million. Vital Signs is a leading manufacturer of single-patient-use consumables for respiratory care and anesthesiology; this company also markets products for temperature management and patient monitoring consumables. This acquisition is not only about the potential profit gain from the purchased technology, but will elevate CareFusion even further to re-establish its global market presence.
"The acquisition of Vital Signs is well-aligned to our long-term growth strategy, helping us create scale in our Procedural Solutions call points and increase our presence outside of the United States," said Kieran T. Gallahue, chairman and CEO of CareFusion. "Together, CareFusion and Vital Signs have the R&D, manufacturing and go-to-market resources to drive innovation, invest for growth and better support customers in major geographic markets."
The CEO of CareFusion obviously keeps the future in mind when assessing what to do next with his healthcare technology company changing the game for its competition, now setting his company up to better serve customers on a global scale. There will be significant growth to CareFusion's Specialty Disposables business by branching more into the global arena like mentioned above, but also by now producing products it has not yet provided in terms of anesthesiology.
 This move into embracing the well-rounded suite of services tactic has officially paid off, literally: with this recent purchase, it has established the company now as a leader in the more than $3 billion market for respiratory and anesthesia consumables. By moving into a territory that was not yet considered by the company, it has not only establish CareFusion as a industry-figurehead for its accrued monetary success, but now has set-up a competitive business model which its inter-industry competition is likely to follow.
Through a company's ability to study market trends, evaluate arenas within one's own business model that are lacking, companies are able to stay ahead of the game and profit in long-term ways by simply doing their homework. By practicing the age old philosophy of watching an investment pay off, CareFusion and others prove that those who embrace this idea that being ahead of the game makes for an up-to-date business model, as well as a financial pay off as well.
About the Author
Alyssa Clark is the Editor of Healthcare Global