The Ultimate Business Traveller Workout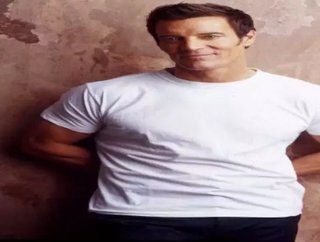 Tony Hortons positive brand of fitness, including this years best selling P90X fitness DVD series, has exploded across the globe. P90X has become a ho...
Tony Horton's positive brand of fitness, including this year's best selling P90X fitness DVD series, has exploded across the globe. P90X has become a household name in the world of fitness, the benchmark against which all other exercise routines are measured. Horton's program has not only helped over two million people get into better health, but also continues to sell as well now as it did when it first hit the scene in 2004. Why? Beyond the masochism of its adherents, the P90X program is admired because it actually delivers results.
Healthcare Digital caught up with the 51-year-old celebrity fitness guru to learn why P90X works. "It's simple: muscle confusion," explains Horton. His regimen forces your body to continuously adapt to new movements, challenges and stresses so that it never plateaus, never grows comfortable with one basic series of exercises and consequently slows down and adapts. Mixing yoga with weightlifting, plyometrics with Kenpo karate, P90X keeps your body in a raw state of confusion, forcing it to continuously adapt while getting in shape at an astounding rate. Your body never gets comfortable and you never get bored.
"What's great about P90X is that I can take it on the road," says Drew Tripp, Director of Client Delivery, for an international software company. "Before I go on a trip I download a few workouts to my iPhone and then work out in my room or at the hotel gym." One reason Horton is such a fan of the program is the flexibility it offers professionals trying to stay healthy while maintaining a hectic lifestyle.
Horton has also created a special workout based on P90X that you can do anywhere. "It's called UCML and I created it for R&B superstar Usher, conducting this program in Washington D.C with a group of senators and congressmen at the congressional gym. It's a sequence of four different types of moves – essentially muscle confusion all in one workout."
The acronym UCML stands for Upper, Cardio, Middle and Lower. In addition, Horton says, all you need is "gravity and a floor" to have an excellent workout.
Horton explains that you start with your upper body and suggests any kind of push up or pull up for 30 or 40 repetitions. Next, do some cardio for one minute, such as jumping jacks or running in place. For your middle area, do any type of sit up or core movement for another 30 or 40 repetitions. And for your lower body, legs, Horton suggests lunges or squats, and once again do the move for 30 or 40 repetitions.
"Any kind of push up you want or have seen with P90X, some jumping-jacks, lunges or squat type moves will make a difference because, after you do your first round of UCML, it's time to start again for up to an hour. You will get a tremendous workout, you will burn a bunch of calories and you won't have needed anything other than gravity," Horton says.
When it comes to eating on the road, Horton has a five-word answer: "Ask for what you need. If you need healthy food, ask for it. If you really care about your fitness just ask for it. The excuse I was traveling and had to eat out doesn't work anymore."
Horton's motivation is focused on the core belief that you need to "create a life with purpose and a plan. Many people care too much about how they look. To be effective in getting in better shape and health, you need to focus on yourself and ignore the rest. Find a purpose that affects who you are and what you can change today. If you exercise today and you eat well today, you have improved your health, you have improved your fitness, and you have improved the quality of your life."
After speaking with Tony Horton, it's obvious why he has motivated millions to live more healthily.