What does Microsoft's updated Cloud for Healthcare offer?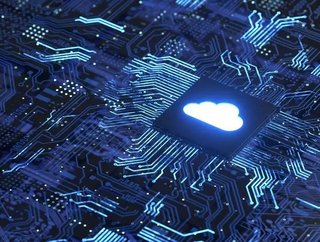 Tom McGuinness, CVP for Global Healthcare at Microsoft, tells us about the tech giant's updated cloud solution designed specifically for healthcare...
Microsoft has announced a number of new industry-specific cloud offerings, among them an updated version of its cloud for healthcare. This will include support in eight new languages and new features for virtual health, remote patient monitoring, care coordination, and patient self-service.
The new capabilities have been created in response to the increased need for digital tools that aid collaboration and efficiency following a year of disruptions due to the pandemic. 
"These enhanced features support healthcare customers with remote patient monitoring, helping to coordinate care across both health teams and patients, streamline virtual health processes that enable self-scheduling of virtual visits, and better guide home health patient care teams with task assignments and care plan templates" McGuinness explains. 
New functionalities
In terms of of remote patient monitoring, it will enable healthcare providers to quickly manage and collect data from devices given to a patient, whether wearable or not. Supporting organisations to provide preventative and proactive care to patients with chronic conditions such as diabetes, helps to reduce the cost of care, as well as increase operational efficiency.
The new care management features help managers develop, monitor and follow-through on patient care plans. "Tracking activities and goals within the care plan can be shared across the clinical team, as well as sharing goals, files, and timelines directly to the patient through their health system portal" McGuinness says. 
It also offers either pre-defined or customisable templates and virtual assistants so that care coordinators can create and monitor clinical events. They can also schedule patient virtual visits through the Bookings App, and set automatic queues for upcoming patient appointments. 
Meanwhile the patients can pre-select either in-person or virtual visits across the care system. "Setting clear patient care plans keeps your care teams aligned and allows for each team to see the big picture along the care journey" McGuinness says. "It can help enhance care team effectiveness by setting an environment for coordination and care collaboration. Combined care teams can interact with patients more efficiently and simplify care planning workflows."
Empowering the patient
Last but not least, the virtual clinic allows care teams to book and join Teams virtual visits from the patient portal. This gives clinicians a holistic view without having to bounce between multiple systems to gather relevant information during a virtual visit. "These new features save the clinicians time, improve workflow efficiency, and create a seamless patient experience" McGuinness adds. 
 The pandemic has highlighted the benefits of patients taking ownership of their care. "Healthcare systems and providers across the world are under pressure to create a future where patients are engaged in their own healthcare" McGuiness says. 
"Microsoft Cloud for Healthcare will support healthcare organisations to engage in more proactive ways with patients, streamline communications, enhance care coordination, and improve health team efficiency and productivity. Patients can have secure access to care information and care management on more devices than before, giving them more opportunity to interact with their care team and be more proactive in their ongoing health and wellness."