Will Laser Treatment Become the Gold Standard for Interventional Treatment of BPH?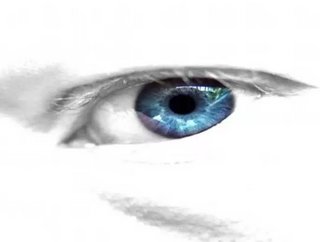 The two most popular interventional BPH procedures are transurethral resection of the prostate (TURP) and laser BPH treatment. Traditionally, TURP is...
The two most popular interventional BPH procedures are transurethral resection of the prostate (TURP) and laser BPH treatment. Traditionally, TURP is the most widely accepted procedure among urologists, however, by 2014, it is expected that laser treatments will account for more than 50% of interventional treatments for BPH in the U.S.
About BPH
BPH is a condition caused by the benign growth of the prostate: as the prostate enlarges, the surrounding capsule stops it from expanding outwards, pressing it against the urethra, which can thereby become obstructed. The bladder wall thickens and becomes irritable and as a result of the obstruction, the bladder eventually weakens and loses the ability to fully empty, resulting in discomfort, incomplete voiding and residual urine. Over time, BPH can result in serious complications, such as urinary tract infection (UTI), bladder or kidney damage, stones and incontinence.
Laser BPH Procedure Numbers Expected to Surpass TURP Procedures
Patients diagnosed with BPH fall into three categories of treatment: watchful waiting, drug therapy and interventional procedures. Interventional treatments include open and laparoscopic prostatectomy, TURP, transurethral microwave thermotherapy (TUMT), transurethral needle ablation (TUNA), prostatic stents and laser procedures. TURP has been the leading procedure for BPH treatment for over three decades. In 2009, TURP accounted for over 35% of interventional procedures for BPH treatment. However, laser BPH treatment is a highly competitive alternative and is popular with urologists who have recently graduated from medical school. By 2014, laser BPH procedures are expected to become the dominant procedure.
Technological Advances Drive Laser BPH Procedures
American Medical Systems (AMS) recently added the GreenLight HPS™ laser to the company's product line. The laser is indicated for photo-selective vaporization of the prostate (PVP). In addition, it is used on larger prostates and has extended applications for the treatment of bladder tumors. This technological advancement from one of the leading laser BPH device manufacturers will further drive laser procedures as well as laser fiber units sold, which are used in each procedure.
Shift to Bipolar Electrodes Drives TURP Market
A major shift is occurring in the TURP electrode market from monopolar to bipolar electrodes. Traditionally, TURP procedures have been performed using monopolar electrodes, where the current travels from one electrode to a neutral electrode placed on the patient. Monopolar electrodes use a non-conductive irrigant, or fluid used to wet the cavity, but increase the risk for transurethral resection (TUR) syndrome. This condition occurs when glycine is absorbed from the irrigant, and cannot be metabolized by the liver, resulting in hyponutrimia or low levels of electrolytes in the blood. Bipolar electrodes pass the current between two electrodes, an active electrode and return electrode on the device. In addition, a conductive irrigant is used in bipolar resection, which decreases the risk for TUR. In 2009, bipolar electrodes were almost five times the price of monopolar electrodes; therefore, the shift to bipolar electrodes will gradually increase the overall size of the TURP market.
In-Office Treatment Drives Interventional Treatment of BPH
Since the introduction of minimally invasive surgical techniques, BPH treatment procedures have steadily shifted from the operating room (OR) to urologists' offices. Surgical procedures such as open prostatectomy, laparoscopic prostatectomy and TURP are typically performed in the OR, while therapies such as TUMT and TUNA can be performed in a physician's office. Laser BPH procedures can be performed in either a urologist's office or in the OR; however, reimbursement tends to favor the office setting. In-office procedures are associated with faster recovery times and increase patient comfort.
Five Competitors Accounted for a Combined 75% of the Total BPH Treatment Market
In 2009, the total BPH treatment device market was led by five competitors: Urologix, Olympus, Medtronic, Lumenis and AMS. Urologix was a leading competitor in the TUMT market with the Targis® and CoolWave® microwave therapy systems. Olympus was a leader in the TURP market, due to the company's dominance in both bipolar resection electrodes as well as in resectoscopes, as physicians tend to prefer using endoscopes and electrodes from the same company. In 2009, Medtronic remained the sole competitor in the TUNA market with the Prostiva RF®. In addition, Lumenis and AMS were leading competitors in the lucrative laser BPH treatment market, which is expected to experience double-digit increases in the Holmium laser segment. In 2009, AMS led the laser BPH device market due to strength in PVP procedures, which accounted for more than 70% of laser procedures.
Additional Information is Available
The information contained in this article is taken from a detailed and comprehensive report series published by
iData Research ( www.idataresearch.net) on the Market for Urological Devices 2010 (U.S. and 13 countries in Europe) which is available for purchase from iData Research. iData Research is an international market research and consulting firm focused on providing market intelligence for the medical device, dental and pharmaceutical industries. For a free synopsis of the above report, please contact iData Research at: [email protected] or +1-866-964-3292.