World Cancer Day: Innovation and strength beyond Covid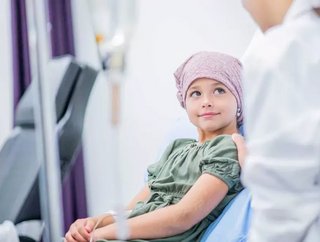 This year's World Cancer Day celebrates the spirit of healthcare staff and patients, and innovations in cancer care throughout the pandemic and beyond...
Marking World Cancer Day today (February 4th), the Union for International Cancer Control (UICC) is celebrating the nurses, doctors, researchers, volunteers, advocates and other caregivers in cancer care from around the world, as well as government agencies, who have worked through the COVID-19 pandemic over the last 12 months. 
This year's theme "I Am and I Will" encapsulates the extraordinary spirit of the cancer community. The UICC is dedicating an official page on their website to stories captured throughout the past year that highlight how despite the risk the pandemic poses to the fight against cancer, it has also created the opportunity to address systemic weaknesses in many national health systems.
Dr Miriam Mutebi, Consultant and Breast Cancer Surgical Oncologist at Aga Khan University Hospital in Kenya and Member of the UICC Board of Directors, said: "There has been notable progress in cancer care in recent years. In high-income countries, we have seen drops in incidence and mortality rates for certain cancers. In low- and middle-income regions such as Africa, we are seeing a promising increase in awareness about cancer as well as moves towards the implementation of national cancer control plans. 
"Now is not the time to lose ground but, moving forwards, we must not only take advantage of the adaptations and innovations that are emerging as a "silver lining" to COVID-19, we must also take the opportunity to improve health systems as the pandemic passes" she added. 
Organisations and healthcare workers are rallying across the globe to support patients, resume screenings and diagnostics, maintain awareness on the need for prevention and provide a safe environment for treatment. Volunteers have mobilised to deliver medication and even food to patients in need, or ensure transportation to care centres.
The private sector is developing innovative technologies to reduce the time spent in care settings while maintaining quality of treatment. Digital technology is allowing doctors and research centres to collaborate and share knowledge at a global level, and accelerating the move towards greater patient-centred care.
Tools such as AI are increasingly in use to help clinicians detect tumours and abnormalities in scans. Numerous startups around the world have developed AI solutions for cancer detection, and this area is continuously advancing – earlier this year Roche released two automated algorithms to help oncologists make precision diagnostic decisions for breast cancer treatment. 
In the UK's publicly-funded National Health Service (NHS), the role of Head of Clinical AI was created in 2019 in a hospital trust to investigate how the technology can safely and efficiently transform the health service by helping clinicians analyse scans and other test results. 
And firms like Varian Medical Systems are developing digital tools that have the ultimate goal of empowering the patient to make more decisions regarding their care. 
Dr Cary Adams, CEO of UICC said: "COVID-19 has impacted cancer control globally and the response by the cancer community has been extraordinary, heroic even. This year, more than ever, it is appropriate that we celebrate their achievements on World Cancer Day. 
"Let us all aim in 2021 to refocus our collective efforts on the long-term challenges that cancer poses to every country in the world. We must prevent more, diagnose earlier and ensure that all people living with cancer have access to the quality treatment they need."