C3.ai partner spotlight: 3M and key player, Jon Lindekugel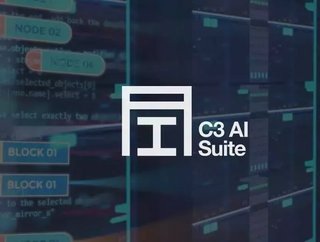 As part of our in-depth look at C3.ai, we take a closer look at partner 3Mand its former Senior Vice President Operations, Jon Lindekugel. 3M's Digit...
As part of our in-depth look at C3.ai, we take a closer look at partner 3M and its former Senior Vice President Operations, Jon Lindekugel.
3M's Digital Transformation
3M is a mechanical and industrial engineering company that has been around for over 100 years. A science-based technology company, it commits itself to improving lives across the world by ensuring its key values: honesty, integrity and the ability to work as part of a team. It has been listed as a World's Most Ethical Company for three consecutive years. 
In 2018, it first announced a multi-year agreement with C3.ai in order to support the company's digital transformation, starting with predictive healthcare and supply chain analytics in order to assist in the global expansion of the company. 3M uses the C3 platform to develop and deploy AI-based applications, which starts with predictive healthcare and supply chain analytics and expanding additional lines of businesses worldwide. The aim was to enable 3M to better serve customers with even more agility and efficiency. C3.ai was selected as 3M's Digital Connected Products partner following an extensive process that reviewed over 350 platforms and validated the maturity, scalability and extensibility of C3.ai's platform as a service.
"C3.ai has an exciting vision' proven technology' and demonstrated customer success across industries' making them a great partner for implementing 3M's digital transformation initiatives'" said H.C. Shin' 3M vice chair and executive vice president. "With tangible business results from the initial predictive healthcare and supply chain analytics applications' we plan on scaling the C3.ai and Azure solution across our enterprise. In this way' 3M is combining data science into material science' transforming how we design and deliver products and better serve our customers."
"3M is a true innovator igniting digital transformation across their enterprise'" said Ed Abbo' president and CTO' C3.ai. "3M's ability to apply the sciences of big data' predictive analytics' AI' and IoT to transform business operations and create customer value will drive the organization as a leader far into the 21st century. We look forward to working with 3M to bring their vision to reality."
Jon Lindekugel on the partnership
Lindekugel has been a prominent figure in the American multinational conglomerate for an impressive 31 years, positioning himself as a key figure in the company's supply chain. He started off with the company in 2003 as the Manufacturing Director. He quickly ascended through the ranks as Business Director, to Senior Vice President of Business Development to Senior Vice President, Business Development and Marketing-Sales in 2015. Lindekugel became Senior Vice President of Operations in October 2016 and retired from the company at the start of 2020.
Jon Lindekugel, 3M: C3.ai Customer Clip from C3 on Vimeo.
[Jon Lindekugel on 3M's partnership with C3.ai. Credit: C3.ai]
"We really have high expectations from our digital transformation efforts," says Lindekugel. "On the one hand it's very much about dollars and ROI, but on the other we are really focused on customer satisfaction."
"[The partnership with C3.ai] was a great cultural fit [based] around curiosity and collaboration and the teams really work extraordinarily well together. That was one of the key features that we found in C3's organisation that attracted us to it, but also the basic approach of them really teaching us how to fish for ourselves and the initial training to get our team up and running and able to operate on our own is really in the end is what is going to make us successful."
C3.ai: The future is now 
Founded in 2009 by Chairman and CEO, Thomas M. Siebel, C3.ai is a software company that has assisted in optimising cybersecurity through the leverage of AI, Big Data and IoT for a number of big names, including Baker Hughes and Royal Dutch Shell. Dan Jeavons, General Manager for Data Science, Royal Dutch Shell, said of the company: "The combination of our data science expertise and the software development expertise that C3.ai brings is really powerful."
Applications built by C3.ai:
C3 predictive maintenance
C3 inventory organisation
C3 energy management
C3 anti-money laundering
C3 sensor health
C3 fraud detection
C3 supply network
C3 CRM
Headquartered in Redwood City, California, United States, C3.ai has ranked in the world's best cloud companies for three consecutive years (2017-2019).
SEE MORE: 
To find out more about C3.ai's enterprise AI services for the manufacturing industry, and discover more testimonials, head over to the C3.ai website.
For more information on hospitals, technology and public health - please take a look at the Healthcare Global website. 
Video and image source: C3.ai