How Contura's hydrogel technology can help patients knees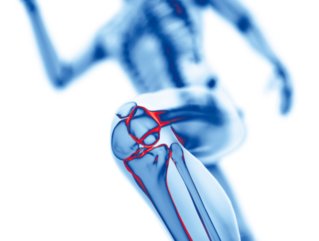 Contura's hydrogel works as a scaffolding for the body, where it needs extra support. In 2022 the company will adapt for the digital healthcare space
The CEO of Contura, Rakesh Tailor says it used to believe "the healthcare industry was immune to global events like the pandemic, because everyone needs healthcare, but actually it's not always immune."
"I think regular healthcare gets put on hold and a lot of companies have suffered over the pandemic time when patients can't get treated."
As the pandemic rages, millions of people are suffering from other healthcare complications and sitting on waiting lists. For those in need of a knee replacement, Contura's hydrogel can help.
The CEO of Contura, Rakesh Tailor says it used to believe "the healthcare industry was immune to global events like the pandemic, because everyone needs healthcare, but actually it's not always immune."
"I think regular healthcare gets put on hold and a lot of companies have suffered over the pandemic time when patients can't get treated."
As the pandemic rages, millions of people are suffering from other healthcare complications and sitting on waiting lists. For those in need of a knee replacement, Contura's hydrogel can help.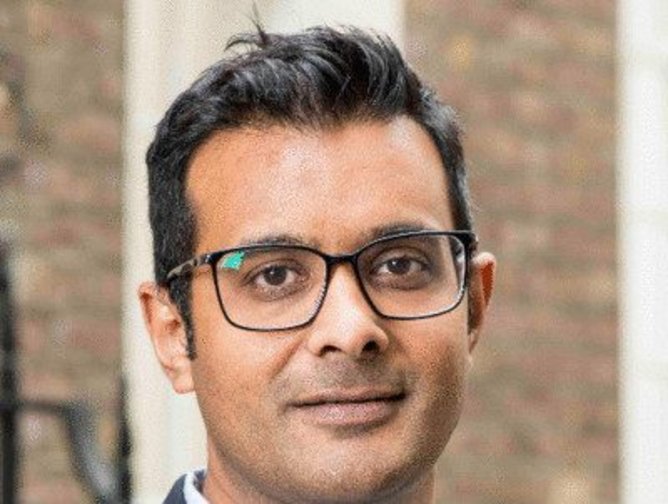 Creating a responsible team
Tailor has been with Contura for 12 years and, prior to his current role, he was the Chief Operating Officer.
"I started off at Pfizer and then I was at a company called Takeda, which is a Japanese pharmaceutical company", explains Tailor. "I joined what was called SEP at the time in 2009. I started off as a VP of marketing, became General Manager, UK, Northern Europe. In 2016, we did a management buyout of the company. We rebranded the company and it was then called Contura.
"For me personally, having worked at Pfizer and Takeda, I wanted to get into a company where we could influence things more, action things faster and have more responsibility. That's what's happened over the years, we've created the team and it's a small, tight knit team, but a fantastically clever and intelligent team as well."
Hydrogel technology at Contura
"The platform technology of our company is a hydrogel", explains Tailor. "It's a permanent hydrogel, so when injected into the body, it stays put, and it's the basis upon which we make all our products."
When Contura's gel is injected into soft tissue, the tissue grows in and around the gel, like a filler for the body. Contura's gel has no particles in it and no hard bits included. The gel is made in Denmark and has taken two decades of heavy investment and research to get where it is now.
Contura's hydrogel becomes like a scaffold for the body. For example, when the gel is injected into the bladder neck, it helps to reduce the lumen of the opening, so that when a patient coughs or sneezes, the muscles are able to close.
A patient under 70 should not be having a knee replacement, as a mechanical knee will last 10 to 20 years. However, for those who have had the hydrogel in their knee with knee osteoarthritis, 80% of patients received a 50% reduction in pain that lasts two years.
"The gel is used in the body for different indications", continues Tailor. "It's used for stress incontinence and that product was called Bulkamid and that was sold to Axonics earlier in February. We make the product for Axonics, which is headquartered in Irvine, California. The hydrogel is now available in Europe for knee osteoarthritis on the back of some fantastic clinical data."
That has put a big demand on production. Contura is looking at increasing production from 100,000 syringes this year, to many hundred of thousands over the coming years.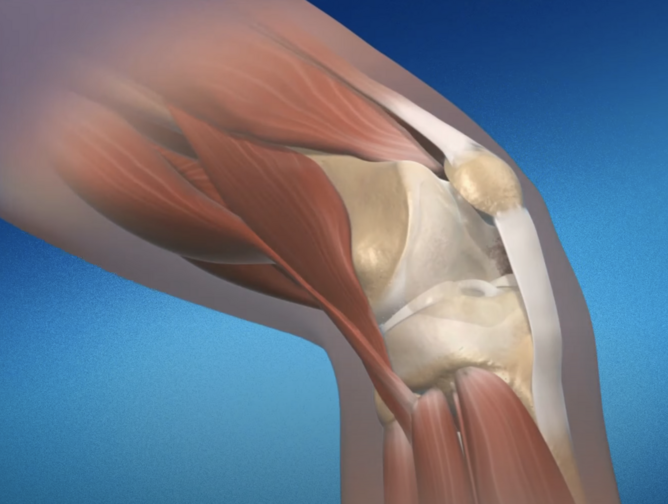 A need for healthy knees
Over the past two years, public admiration for doctors and medical practitioners has shone brighter across the world. While providing COVID-19 patients with oxygen and distributing the vaccine is life-saving, where would the world be without functioning knees?
"The one thing you were allowed to do at the height of the pandemic was to take walks, but if your knees don't allow that, it's very difficult to exercise at all", said Tailor.
In the UK, there are up to six million people on the waiting list for procedures, such as a knee replacement, who can't even get appointments due to the consequences of COVID-19. Contura's hydrogel could help those patients by providing immediate pain relief, until they can have the operation.
"Alongside all the fantastic scientists that have been helping with the vaccines, we're lucky to have our fantastic engineers and scientists in Copenhagen who have worked so hard on our gel", said Tailor.
Digital healthcare will support patient access to balanced information
Across the healthcare industry, digital healthcare has risen in prominence over the pandemic.
"I think it's going to factor in more and more into what we do at Contura", said Tailor. "We know that social media is becoming an important information source for patients and for doctors. One of our next hires in January is going to be a digital marketing person, we need someone who can help us navigate communication channels digitally. Digital healthcare is only going to get bigger and we want to embrace it, but make sure we give information in a proper, fair and balanced way."
"It's very important that we don't mislead and there's a lot of misinformation. While we'll be providing information, actually, I think it's better for us to provide information to independent organisations, like charity groups, professional societies and so forth, because at least then they've got the filter and a different filter of making sure that where information is presented, is properly balanced. So, I'm keen that we support more professional and patient societies in helping information dissemination for patients. Through embracing digital healthcare, it's just going to command more and more of our spend."
In addition to this, the next year will be one of development at Contura, as the company will expand logistically and geographically.
"We'll launch Athrosamid, the knee OA gel, across other markets in Europe", says Tailor. "We'll start the process of getting Arthrosamid knee gel approved in the USA. So we're starting the lengthy discussions with the FDA to have that available and we're going to be expanding our production facility. We have bought the site across the road and we'll be building a whole new factory there, over the next few years. The next 12 months is about planning for expanding our current facility, but also building a new one adjacent to our building so that we can meet what will hopefully be great demand in the future."
The pandemic has created many new fitness fans and the demand for knee-support will rise. Contura will be there to meet it.