Managing diabetes with remote patient monitoring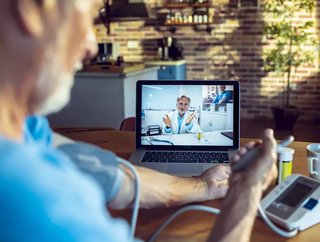 Dr Lucy Mackillop, Chief Medical Officer at Sensyne Health, explains how remote patient monitoring can help people most at risk of developing diabetes
Recent publications have reported the extent of Britain's diabetes epidemic, with research from Diabetes UK highlighting that the number of people diagnosed with diabetes has doubled over the last 15 years.
Although the statistics are concerning and there is a clear upwards trajectory in the number of people living with diabetes, the growing body of evidence that, in some cases, diabetes can be put into remission through changes in lifestyle habits and close monitoring, is encouraging.  
Identifying those most likely to be affected, educating all those impacted on the possible complications and risk factors, and deploying the resources required to help prevent and manage diabetes will be paramount for the healthcare sector. It is concerning that a further 13.6 million people in the UK are at increased risk of developing type 2 diabetes in the not so distant future.
Embracing new digital health technologies could be a factor in reducing this number by bridging the gap to wellness, enabling patients to take more responsibility for their own health and improve their quality of life, while helping clinicians to deliver better care.  
Who in society is most affected by diabetes?
The evidence shows that diabetes is becoming a widespread issue across many communities in the UK, but understanding which individuals and communities are at greatest risk is crucial to develop strategies to improve health.   
Ethnicity and diabetes
Research has shown that individuals within certain ethnic groups are more likely to develop type 2 diabetes and earlier in their lives, putting them at greater risk of long-term effects from diabetes.  The risk to these groups is significant, with people from African, African Caribbean and South Asian backgrounds at risk of developing diabetes from the age of 25, compared to the white population where risk increases from the age of 40. 
Currently, reasons for this increased risk to people from certain ethnic backgrounds is unclear, often due to the lack of comparative data, and medical research is ongoing to determine possible triggers that cause the early onset of the disease across all ethnicities. 
Diabetes in pregnancy
Early in the UK Government's response to the COVID-19 pandemic, pregnant women were highlighted as a particularly vulnerable group and encouraged to practice strict social distancing measures. This has had a profound effect on the delivery of antenatal care with amended care pathways being developed to limit face-to-face appointments in the hospitals and in GP practices.  
Having fewer face-to-face consultations has particularly impacted women suffering with gestational diabetes mellitus (GDM), a condition that affects 16 in every 100 pregnancies in the UK every year.
Gestational diabetes mellitus is a condition that develops during pregnancy.
Together with pre-existing Type 1 and Type 2 diabetes, these conditions are characterised by high blood glucose levels (hyperglycaemia) and if not managed effectively can cause serious maternal and neonatal complications during pregnancy and after birth. These can include pre-term birth, birth trauma and an increased risk of stillbirth; as well as pre-eclampsia and an increased likelihood of induced labour or caesarean section.
Because of the need to closely monitor blood glucose during a pregnancy complicated by diabetes, it is recommended that women with diabetes should have contact with their healthcare professional every 1-2 weeks during pregnancy. However, during the pandemic an augmented care pathway embracing technology was favoured by clinicians to safely limit face-to-face contact.
This has now set the scene for wider acceptance and adoption of remote patient monitoring as a way of helping to monitor and manage women with diabetes in pregnancy, using mobile applications to measure and record blood glucose levels and deliver appropriate care. 
The impact of COVID-19 
In addition to the pandemic affecting the management of diabetes in expectant mothers, diabetes has also been listed as one of the conditions that has been linked to poorer outcomes for people suffering with the SARS-COV-2 infection. A study of 61 million UK patient records, identified that 30% of COVID-19 related deaths occurred in people already diagnosed with either type 1 or type 2 diabetes. Furthermore, new diagnoses of diabetes has been linked to SARS-CoV-2 infection. 
Not only is there evidence to suggest those diagnosed with diabetes are being one of the groups hardest hit by the pandemic, but those who are yet to be diagnosed with the disease are also feeling the effects of the strain placed on healthcare services during the pandemic with a 49% reduction in diagnosis of Type 2 diabetes in 2020 – likely as a result of underdiagnosis due to scaled back screening during the pandemic rather than a true fall in prevalence. 
How can remote patient monitoring help? 
Utilising digital technologies to allow safe, effective remote care for pregnant women suffering or at risk of diabetes during the pandemic has been mandated by national bodies. In fact, The Royal College of Obstetricians and Gynaecologists recommended that all women with diabetes in pregnancy should, where appropriate, have their diabetes management delivered remotely, with Sensyne Health's GDm-Health solution being listed as one of the digital applications able to facilitate this.
Recognising that there are other groups of patients with diabetes that also require careful monitoring (e.g. patients transitioning to insulin therapy or cancer patients with steroid-induced diabetes) Sensyne also offers DBm-Health, specifically for diabetic patients needing additional support to maintain safe blood glucose levels.  
While digital technologies do not replace standard care, they can enhance existing care pathways by allowing some appointments to be virtual or providing near real-time monitoring of a patient's condition. Remote patient monitoring has played a crucial part in care delivery during COVID-19, but its use doesn't start and end with the pandemic. It has the potential to enhance or radically change existing healthcare pathways, improve operational efficiency and help deliver better patient outcomes. 
It's important to not only continue to raise awareness around the disease, its prevention and it's treatments, but to also look into how we can combat and curb the numbers. With the pandemic causing a significant backlog in appointments, and the number of people at risk of developing diabetes growing it's important the sector can develop new, diagnosis, monitoring and treatment processes that offer more efficient, but equal care.