NHS trusts to deploy TytoCare's telehealth solution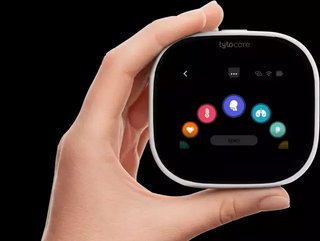 The NHS is set to deploy TytoCare's telehealth solution across 14 trusts in England
The portable, AI-powered device that enables remote medical exams developed by TytoCare will be made available across the UK's National Health Service (NHS). 
Following a successful pilot with Bradford Teaching Hospitals, TytoCare will be used by 14 NHS organisations across Yorkshire and Humber in the north of England. It will also be deployed within almost 70 care homes. 
The integration of TytoCare into the NHS' current virtual care offerings will allow clinicians to diagnose and treat patients remotely, with in-depth physical examinations during video visits. 
After receiving CE Mark approval in 2018, TytoCare and Bradford Teaching Hospitals NHS Foundation Trust partnered to carry out remote examinations for children and young adults with chronic respiratory and ENT conditions, and palliative care. 
One of the hospitals deploying TytoCare's solution is Leeds Children's Hospital, where it is being used by cleft nurses to take high quality images and videos of babies' mouths, either in the maternity unit or when they visit the babies at home. The images are then reviewed by a surgeon for diagnosis, the planning of surgical options, as well as post-op follow up, all virtually without the need for the baby and their family to travel to outpatient appointments. 
Almost 70 care homes and their linked primary care medical practices are also using TytoCare's solution. Due to the pandemic, care homes  have been limiting in-person doctor's visits and consultations to reduce the risk of transmission to residents. TytoCare is providing care homes with virtual consultations, helping them to better manage the health needs of their residents. 
Adoption of TytoCare's solution is part of the new Joined-Up Care Programme initiated by NHSX, NHS England, and NHS Improvement, with the aim of advancing digital innovations to transform patient care. 
The Yorkshire & Humber Academic Health Science Network (AHSN) has been working closely with TytoCare to support the adoption of the telehealth solution across the healthcare system. Kate Lodge, Head of Strategic Partnerships, said: "New digital tools like TytoCare help to design services around individual patient and family needs as well as reduce the need for hospital visits and admissions.
"We look forward to continuing our journey of digital innovation with TytoCare, providing opportunities for many individuals, from babies to the elderly with comprehensive virtual care, as well as giving clinicians the tools needed to safely care for, diagnose, and treat more patients remotely."