Older people underestimating Covid risk, US survey finds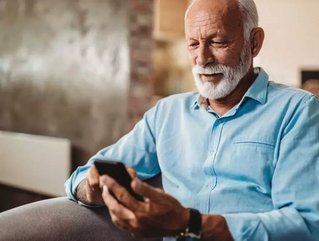 The results of a survey found most people over 75 are putting themselves at risk...
At least 1 in 2 Americans over 75 is putting themselves at risk of getting Covid-19, a new study has found. 
The research by CV19 CheckUp, found that 58 per cent of people surveyed are engaging in unsafe behaviours, while 53 per cent underestimate their risk of hospitalisation. 
CV19 CheckUp is a service powered by artificial intelligence and provided by BellAge, a public benefit enterprise. It's currently being used by the governments of New York, Florida, Michigan, Los Angeles, and St. Louis.
The website asks users to complete an online questionnaire about their behaviours relating to Covid-19. The system then uses AI to assess each person's risks, and provide recommendations to reduce these.
BellAge data scientists combined the responses of people aged 60 and older to produce a sample size of almost 10,000 older adults. Their analysis produced three important findings:
52.9 per cent of people aged 75 and older (including 66 per cent of men in that age group) underestimate their risk of severe consequences from Covid-19.
34 per cent of all people aged 60 to 74 underestimate their risk of severe consequences from the virus
Both groups of people behave in ways that are less safe than people of the same ages who understand the risks 
People aged over 75 have a higher chance of requiring hospitalisation if they are diagnosed with Covid-19; additionally mortality rates are higher among older adults. However responses to CV19 CheckUp show that the majority of people in this age group behave as if they weren't at risk, and have many "blind spots": 
20.4 per cent engage in unsafe behaviours such as not wearing masks or not social distancing when meeting people outside their household
 32.5 per cent go to risky places (indoors at restaurants, church, the gym, or bars)
26.3 per cent score high on risky contacts (close contact with too many people)
20.8 per cent had two or more high risk scores (including 18.7 per cent who said they eat indoors at restaurants, and 15.6 per cent attend religious services indoors)
The CV19 CheckUp report also states that while people aged 75 and over are being prioritised to be vaccinated, it will be months before they are able to get their first dose of the vaccine. Meanwhile the virus continues to spread throughout the US. 
The study concludes that a coordinated national response is needed to ensure that older adults know what their actual risks from contracting the virus are, receive personal guidance on how to do what they want to do safely, and that younger people understand the threat they pose to high-risk people, and minimise their contact with them.