Over 2,000 staff have returned to NHS to fight COVID-19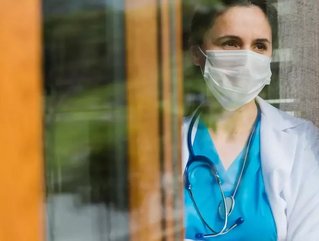 Scheme encouraged thousands of healthcare staff to come back to work...
More than 2,000 health professionals have returned to work in the UK's National Health Service (NHS) to help fight COVID-19, many of whom have come out of retirement. 
According to figures sourced by software company WhosOffice, 2,150 former NHS staff have returned to the workforce since the start of the pandemic in March, as part of the Bring Back Staff scheme.
This followed a public appeal by the government for nurses and doctors to return and help tackle the virus. Emergency legislation was quickly passed so that retired doctors and nurses could easily re-register. According to reports, although 25,000 people signed up, only 1,600 had been deployed in hospitals by April. 
WhosOffice, a software company that creates staff management tools, obtained the figure under the Freedom of Information Act (2000). They contacted 228 NHS Foundation Trusts to gather this data, and received feedback from 76 trusts. Of those who responded, all but nine confirmed at least one member of staff had returned to their hospitals since the COVID-19 outbreak, with some hospital trusts attracting more than 200 returning health professionals.
London, Sussex in the south east of England, and Yorkshire in the north experienced the highest number of returning health professionals, many of whom were coming out of retirement or transferred from the private sector. 
WhosOffice is currently trialling its new scheduling software in a hospital trust in the South East. The tool contains a new task planner feature, which lets staff to check where they are needed during the course of each shift using a mobile app. 
One of the steps of the UK government's Long Term Plan for the NHS is to roll out electronic rosters across all hospital trusts by 2021.
"Healthcare workers are the pride of Britain" Reg Groombridge, Co-Founder and Director at WhosOffice, said. "Given their dedicated, compassionate nature, it's not surprising that thousands have returned to their roots this year, to help the NHS care for those worst affected by COVID-19.
"Our NHS workers are doing an outstanding job in the most difficult circumstances, and WhosOffice is grateful to have played a small part in making their daily task load easier to manage. We hope to roll out our technology into other hospital trusts soon, so staff can spend less time on logistics and more time on incredibly valuable front-line work."