Social determinants holding health implementation back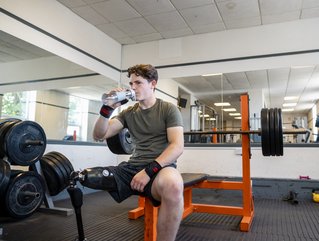 Jay Baker, AVP of Analytics at Edifecs, explains how healthcare providers can implement social determinants of health to help lower costs & improve incomes
The COVID-19 pandemic forced discussions about social determinants of health (SDOH) back into the forefront of healthcare discussions. Knowing that 80% of a person's health outcomes are impacted by these external factors – economic, social, community, education, and more – we, as industry leaders, must shift these discussions about SDOH implementation from a lofty goal into a reality. How do we get there?
Recently, the Centers for Medicare & Medicaid Service looked into how providers can implement SDOH to help lower patient costs and improve health incomes. However, without a proper plan on how to define, measure and set expectations for implementation, the industry will continue to delay widespread adoption of SDOH into patient care. Here are three big challenges providers will face when implementing SDOH into patient payment methods:
Defining Social Determinants Of Health
According to the Centers for Disease Control and Prevention, social determinants of health are defined as "conditions in the places where people live, learn, work, and play that affect a wide range of health risks and outcomes." This definition leaves a gap for other barriers and considerations such as income, vulnerable populations and patients with disabilities, which aren't clearly defined in this definition. Most patients experience unique situations that could play a factor in how they receive care, and without a clear definition of SDOH, these factors could be easily overlooked.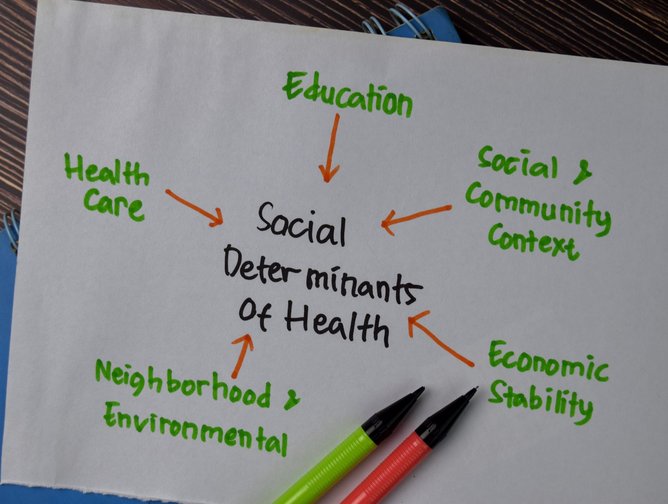 Screening for SDOH
Although a clearer definition of SDOH would allow health providers to identify key factors that could impact a patient's whole health, actually screening for SDOH can be challenging because it is subjective. For example, consider a provider asking a patient about their access to nutritious food. There is a substantial difference between the questions, "How much food do you have access to?" and "Do you worry that your food might run out before you have money to buy more?" These questions must be clearly defined to accurately assess and address an individual's SDOH. Housing can make a large impact on a patient's SDOH screening. Questions like, "Do you rent or own an apartment or house?" can be tricky for those who voluntarily choose to not live in an apartment or house.
To address the subjectivity in SDOH, recently, the National Committee for Quality Assurance (NCQA) acknowledged the need for updated measures that help determine a patient's qualifications for health benefits. Healthcare Effectiveness Data and Information Set, a set of standardised performance measures developed by the NCQA to objectively measure, report, and compare quality across the healthcare system, helps determine the social aspects of a patient's life that contribute to specific healthcare outcomes. This is a more personalised approach for each patient. In the proposed updates, the NCQA would take a deeper look at patients by screening for unmet food, housing and transportation needs to determine if an intervention is needed. Through these updates, patients would be able to outline more SDOH factors that play a role in their healthcare needs, and providers would have a more structured method to evaluate for subjective measures.
Setting expectations for SDOH screening results
Once there is a clear, industry-accepted definition of SDOH measures, with procedures in place to reduce subjective evaluations, the process of measuring the results still poses a challenge. To combat this, there needs to be collaboration to integrate SDOH into care delivery and documentation. This means introducing new codes for providers to account for SDOH in their care recommendations. We also must continue to accelerate interoperability standards across the industry, so that data can be seamlessly collected and shared for meaningful patient insights.
While there are barriers ahead of SDOH implementation, the industry should consider a "crawl, walk, run" strategy. Let's start with more clearly defined SDOH factors that are critical to patient wellbeing (crawl), then create objective screening measures (walk), and finally work together to equip providers with the tools to assess and measure SDOH (run).