Spectrum partnership to help addiction treatment go digital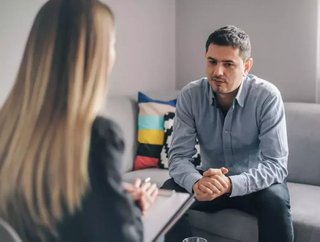 Spectrum Health Systems, Tufts Health Plan, and Pear Therapeutics help addiction treatment go digital...
Spectrum Health Systems, an addiction treatment and behavioural health provider in the US, has announced a new partnership to help increase access to treatment via the use of prescription digital therapeutics. 
The Massachusetts-based provider, which offers inpatient, residential and outpatient services, is partnering with Tufts Health Plan and Pear Therapeutics through its subsidiary New England Recovery Center, to pilot an FDA-approved digital therapeutics platform supporting people in recovery from drug and alcohol addiction. 
The collaboration supports Tufts Health Plan and Spectrum's Substance Use Disorder (SUD) Center of Innovation, a new joint effort between the two companies to address the complicated nature of substance abuse, and provide solutions for easier treatment access and innovation in care.
Substance abuse and deaths by overdose are on the rise in the United States as a result of the COVID-19 pandemic. Digital therapeutics could play a critical role in addressing this, by making treatment more accessible and convenient. 
"This collaboration with Tufts Health Plan and Pear Therapeutics will bring much-needed attention and resources to addressing substance use disorders in Massachusetts," said Sherry Ellis, Chief Operating Officer of Spectrum Health Systems. 
"We are eager to work with Tufts Health Plan and Pear Therapeutics to bring evidence-based treatment to more people throughout the Commonwealth, many of whom would otherwise not be able to access treatment without telehealth and digital alternatives."
Pear Therapeutics is currently leading the development of the new therapeutics class of prescription digital therapeutics, with three FDA-authorised products and further products in the pipeline across other therapeutic areas. Certain Pear products have been measured in real world use and their therapeutic content studied in randomised controlled trials, with results published in peer-reviewed medical journals. 
Through this partnership, the three organisations will align financial incentives and technology innovation, with the aim of changing traditional treatment pathways for people with substance abuse disorders. 
"We believe in strong relationships with SUD providers like the New England Recovery Center at Spectrum Health Systems to bring new treatments and innovations to our members, especially given the impact of COVID-19 on members struggling with SUD" Emily Bailey, LICSW, vice president of Behavioral Health at Tufts Health Plan said. 
"It is critical, especially now, to ensure our members have access to the resources and treatments needed to support those on a recovery journey from substance use disorder. Spectrum Health Systems and Pear Therapeutics are two strong collaborators that will make innovative resources and digital therapeutics more accessible to our members."