Top 10 most influential people in US healthcare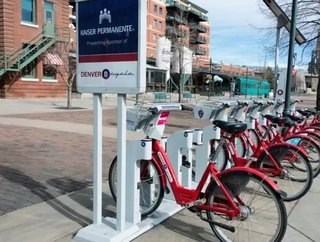 We take a look at Modern Healthcare's most influential figures who are creating ripples within the healthcare sectors 10. R. Milton Johnson, Chairman...
We take a look at Modern Healthcare's most influential figures who are creating ripples within the healthcare sectors
10. R. Milton Johnson, Chairman and CEO, HCA Healthcare (Tennessee)
CEO and Chairman of HCA Healthcare R. Milton Johnson has entered the top 10 most influential people, showcasing strong leadership in the delivery of exceptional clinical quality. Johnson also sits on the Nashville Health Care Council, in order to ensure collaboration across the board.
Encompassing over 170 hospitals and medical centers, HCA's $710 million acquisition of Memorial University Medical Center is one of many acquisitions the company is undertaking to further expand its operations. Johnson explained: "Our balance sheet and cash flow gives us the financial flexibility to invest in our existing markets to acquire new hospitals and to continue to execute our share repurchase plan."
9. Rick Pollack, President and CEO, American Hospital Association (Chicago)
Named President and CEO of the American Hospital Association in 2015, Rick Pollack works to improve the healthcare of local communities, representing over 5,000 hospitals nationwide.
With growing uncertainties surrounding US healthcare, Pollack is known to be fiercely against the repeal of the Affordable Care Act, which will affect over 20 million Americans and over 5,000 US hospitals.
8. Mark Bertolini, Chairman and CEO, Aetna
With a passion to support not only employees, but embed exceptional clinical care for patients, Chairman and CEO of Fortune 500 company Aetna, Mark Bertolini, has provided a multitude of advantages for the company since his appointment.
With over 20 million members under Aetna's healthcare insurance plans, Bertolini also went against repealing or amending the Affordable Healthcare Act.
7. Donald Trump, President of the United States
Campaigning to repeal the Affordable Care Act, President Donald Trump continues to face fierce opposition. At the end of July, the bill wasn't passed due to John McCain's strong disapproval, but Trump still has the power to influence how healthcare will operate going forward.
6. Rep Paul Ryan, House speaker, US House of Representatives
A supporter in amending the Affordable Care Act, Rep Paul Ryan has been a popular face in US politics since the early 2000 and continues have a strong influence over voters.
5. Dr Anthony Tersigni, President and CEO, Ascension
One of the most influential voices within US healthcare, Dr Anthony Tersigni has worked at Ascension for over 10 years. The largest nonprofit health system in the US, Tersigni also manages the largest Catholic hospital system, and remains mindful that although the Affordable Care Act is essential in enabling US citizens to access healthcare, it will need to be amended over time. Ascension incorporates over 140 hospitals over 20 states.
Related stories
4. Bernard Tyson, Chairman and CEO, Kaiser Permanente
The third most influential individual in Modern Health's 2015 list, Bernard Tyson remains a popular figure within the healthcare sector. Chairman and CEO of Kaiser Permanente, Tyson has worked in various roles at the company for over 30 years.
Responsible for streamlining the company's service delivery, it has led to exponential second quarter growth for the company in 2017 alone.
Aiming to further overhaul its care delivery by integrating vital health, Tyson also sits on the board of the American Heart Association, is Deputy Chairman of the International Federation of Health Plans and is on the board of America's Health Insurance Plans.
1. John McCain, US Senate, Washington, DC
Tying with two other individuals, John McCain is known for making an astonishing return to government after being diagnosed with brain cancer, in order to block the repeal of the Affordable Care Act.
His courage has enabled US citizens to view McCain as a hero, where he remains a strong influence within the healthcare sector.
1. Susan Collins, US Senate, Washington, DC
Similarly to John McCain, US Senator Susan Collins also opposed repealing the Affordable Care Act, and has worked tirelessly to improve the delivery of patient care across America, supporting individuals of all backgrounds. She has recently also stated that it is "too early to tell," as to whether President Trump will be in the running for the 2020 elections.
1. Lisa Murkowski, US Senate, Washington, DC
Taking the top spot, Lisa Murkowski has become the most influential figure within US healthcare, going against the Better Care Reconciliation Act which has put her at continual odds with the President.
Like Collins, Murkowski has extensive knowledge of the advantages of the Affordable Care Act and its importance to low income families and those who would lose vital health insurance and coverage. With a strong ambition in continuing to represent her constituency, Alaska, she has previously stated to Trump: "I have repeatedly said that health-care reform, and especially major entitlement reform, should go through the committee process where stakeholders can weigh in and ideas can be vetted in a bipartisan forum."