What is the future of virtual care after COVID-19?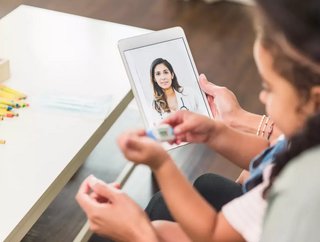 Dr Mary Mulcare of NewYork-Presbyterian Hospital and Summus Global explains what's next for virtual healthcare
COVID-19 has dramatically accelerated the adoption of telehealth by doctors and patients worldwide. But what does the future hold for virtual care after the pandemic? We asked Dr Mary Mulcare, emergency medicine physician at NewYork-Presbyterian Hospital and Weill Cornell Medicine, and Chief Medical Officer of Summus Global, to tell us more. 
Now that we are more than 18 months into the pandemic, how have virtual care services  evolved?
Virtual care has evolved dramatically. Prior to March 2020, we were slowly trying to roll out different ways in which telehealth might expedite care for people, particularly those with low acuity concerns. There were a lot of false starts and timid steps in line with regulatory constraints. 
Telehealth was then given an unprompted stress test, and passed. Content and thought leaders in the virtual care world were given an opportunity to be creative and implement new protocols and technology with end-users ready to trial it. The beauty of the evolution is that most of those involved (I'd like to say everyone) was doing it with the same goal in mind – to improve access and outcomes and get physicians and patients connected to provide care. 
We had a rapid feedback cycle with patients and providers, with lifted regulatory concerns, allowing for the iterative process to move much faster than historically happens in healthcare. Now we are at a place of understanding what will stick and how we need to find that appropriate balance among all the players and interests at hand, while maintaining the common goal of improving health outcomes and containing healthcare costs that are not sustainable.
How has the consumer appetite for virtual care changed since the pandemic began?
The appetite has grown considerably. Pre-pandemic, telemedicine covered overall a small percentage of patient visits and many virtual care platforms for telehealth more broadly were in early stages. During COVID-19 there was a wide adoption of virtual care out of necessity, and it turns out this was a rousing success.
The convenience and accessibility of virtual care was a huge plus for consumers. Some of the fears about technology limitations for specific consumer populations were far less impactful than anticipated. We saw that older adults were able to navigate telemedicine, sometimes with family assistance, as were their younger counter parts. 
Those with physical limitations often had someone present to help them, and the ability to do a home visit that did not require complex transportation was a very welcome change. Likewise, patients had increased access to specialist consults. For some people and families, they did not need to travel and take time off work to achieve the same guidance. While we see the volume of telehealth visits now receding a touch from where it was mid-pandemic as in-person care re-emerges, usage is considerably higher than our starting point in 2020.
What has adoption been like among medical centres?
Top medical centres are scaling their current telehealth practices and investigating new ways of using virtual care. Some examples of novel applications have included using telehealth for more efficient consultation services within the hospital or between hospitals to better maximise resources. Also implementing community tele-paramedicine programs for the sickest patients to help avoid hospitalisations and readmissions. 
Top medical centres are also interested in facilitating a broader population-based use of their specialists, whether through written second opinions or video-based visits.
What is the impact of deferred care caused by the pandemic? 
I would split the impact of deferred care into three categories. Firstly those delaying care for emergency situations. We know that visits to EDs overall went down by 46% with the start of the pandemic, and emergent presentations for acute illnesses such as heart attacks and strokes went down by about 10% in each group.
The morbidity and mortality from these types of acute events presumably increased as time delays increased for patients seeking help out of fear of COVID. While this data is quantifiable down to the diagnosis, we will be missing those who died at home of their issue and the death was attributed broadly to COVID.
Then there are those with urgent matters, whether a new diagnosis or exacerbation of an acute or chronic condition, whose care has been delayed due to doctor's offices being closed. Telehealth was very helpful in trying to address these issues and fill the void. It is unclear how successful we were in that mission in terms of long-term outcomes, as of yet. Based on anecdotal evidence, it is fair to say that things for these patients would have been significantly worse if they had been unable to access telehealth.
Thirdly, routine health maintenance screening - colonoscopies, mammograms, annual physicals and blood work - the impact of this is not yet known and will take longer to understand. There is currently a backlog in patients trying to catch up. 
Anecdotally, there have been a lot of patients with newly found cancer diagnoses where the cancer was further along than it would have been with a routine screening the year prior. The reality is we will never know for sure it if would have been caught on the previous year's colonoscopy or mammogram. We will need to look at the diagnostic trend data from post-reopening to see how it compares and try to account for what was actually secondary to a delay versus what was caught at the appropriate time.
How can virtual care platforms focus on the quality of doctors, and increase trust in their services?
Quality should be key to the mission of virtual healthcare services. Virtual platforms can focus on quality from the start with the recruitment and support of their providers. It is important for the end-users to pay attention to the training and experience of those providing care. 
Physicians and other providers will appreciate being able to focus their attention on patients through a user-friendly interface with all the needed information readily available. Trust will grow with successful engagement. Quality assurance programmes will be helpful for virtual care platforms to understand outcomes and perceived satisfaction of those involved in the cases. Building these platforms is a dynamic process that needs to be able to adapt as resources and patient needs change over time.
What challenges does virtual care still need to overcome?  
Virtual care will be entering a phase of changing regulations relative to the last year and a half. Telehealth platforms will need to be careful that they are maintaining compliance as they continue to drive innovation and a response to public need, which is a quickly moving iterative process. Telehealth companies also need to have a role in advocacy of where and how regulatory change may affect patient care. It maybe hard for those not directly involved in healthcare delivery to understand the impact on the front lines of more broad sweeping decisions.
Can virtual care help reduce health inequities? 
Many health inequities exist in access to care, both at the primary care and specialist level. One common misconception is that a specialist is a specialist, and there is not a full understanding of how complicated training is and valuable experience can be for physicians within a given specialty. 
For example in the cancer world, specialists hone in on specific systems of the body, down to specific types of cancer primary to one organ. Virtual specialist platforms can help connect someone in need of that level of expertise regardless of geographic barriers and previously inhibitory economic costs. Getting people on the right path of care earlier in their disease course has proven health outcome benefits.