Top 10 Women's Healthcare Providers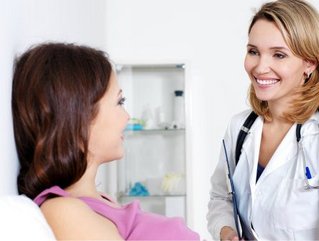 Written by Shukti Sarma   In the last few years, women's healthcare has undergone a profound change. In today&rsq...
Written by Shukti Sarma
In the last few years, women's healthcare has undergone a profound change. In today's world, women not only bear their share of ailments, stress, injuries and diseases, but also suffer from some unique conditions which require special care. Here are some of the most famous hospitals in the world which have taken upon themselves to take care of the fair sex.
1.       Brigham and Women's Hospital:For the 21st consecutive year, Brigham and Women's Hospital (BWH) secured its place on the U.S. News & World Report's Honor Roll of America's Best Hospitals, ranking ninth, and appears on the second position in Gynecology. BWH Department of Obstetrics and Gynecology is widely regarded as the best in women's healthcare, and are well known for always pushing for better technology and advances in medicine: like the use of high intensity focused ultrasound to treat uterine fibroids and the creation of a Division of Minimally Invasive Gynecologic Surgery. The Dana Farber/Brigham and Women's Cancer Center is committed to conquering cancer also enjoys a solid reputation. The newly formed  Boston Center for Endometriosis, a joint undertaking with Boston Children's Hospital, and the first in the world of its kind that will serve as the premier diagnostic, treatment, research, and educational resource for the disease throughout a woman's lifespan, from adolescence through adulthood is the latest feather on its cap; and the hospital draws talent from all over the world for educational opportunities.
2.       Mayo Clinic:Beating BWH in the Honor Roll of America's Best Hospitals this year, the Mayo Clinic performs a record number of surgeries and delivers thousands of babies every year. Each year, more than 500,000 people from all walks of life come to Mayo Clinic locations in Arizona, Florida and Minnesota. As a not-for-profit organization, Mayo Clinic has been putting the needs of patients first for more than 100 years.
3.       Cleveland Clinic: It follows the aforementioned two closely, and is regarded as one of the best centres for gynecology in the world. It has enjoyed a stellar reputation, and is also a teaching hospital which attracts many students from all over the world.
4.       Liverpool Women's Hospital:Or "the Women's" as locals call it, delivers more babies than anywhere else in Europe; about 8,500 a year. It is one of the only two hospitals in England that specialize in women and babies' healthcare, and its reputation is legendary. It is also well known for its brilliant research programmes. Bliss, the special care baby charity are currently funding research at Liverpool Women's Hospital into parenteral nutrition for premature and sick babies.
5.       Magee-Womens Hospital of UPMC:Magee-Womens Hospital of UPMC is a 318-bed obstetrics and gynecology facility with 20,513 admissions in the most recent year reported. It performed 6,095 annual inpatient and 11,505 outpatient surgeries. Its emergency room had 21,285 visits. Magee-Womens Hospital of UPMC is a teaching hospital.
6.       Royal Women's Hospital, Melbourne:Australia's first specialist women;s hospital provides a full range of services in maternity, gynaecology, neonatal care, women's cancers and women's health. It also offers complementary services such as social work, physiotherapy, dietetics and pastoral care. Specialist clinics in endometriosis, chronic pelvic pain, menopause symptoms after cancer, infertility are also available. It is a major teaching hospital of over 200 beds with links to the University of Melbourne and La Trobe University. The hospital also has specialties and departments that deal with more delicate issues like mental health, sex and sexuality, violence and sexual assault and fertility treatment.
7.       Women's College Hospital, Toronto: Probably the most famous women's healthcare provider in Canada, it is a pioneer on many fronts; and openedthe first cancer detection clinic in Ontario. Women's College was the first hospital in Ontario to use mammography and the first in Canada to have a perinatal intensive care unit.  Its Women Recovering from Abuse Program (WRAP) at Women's College Hospital is the only childhood abuse program for adult victims of child abuse in Canada.
8.       Prentice Women's Hospital: Under the Northwestern Memorial Hospital Chicago, this hospital  provides a wide variety of services and specialized care just for women, through all stages of their lives- from gynecologic and pregnancy care to menopause and bone health. Located in the heart of downtown Chicago, Prentice Women's Hospital provides the highest quality comprehensive medical care to women in all stages of life. Prentice researchers and clinicians deliver specialized, sex- and gender-based care to women from gynecologic and pregnancy care to cardiovascular health, cancer, menopause, bone health, and beyond. Prentice is distinguished in its oncofertility (fertility preservation in cancer patients) advancements, and houses the only Fertility Preservation Patient Navigators in the country. These activities are fostered by the Women's Health Research Institute, which facilitates sex- and gender-based research that is translated into clinical practice, accelerating the rate of discovery in the sciences that impact women's health.
9.       UCSF Women's Health Centre: Under the University of California, San Fransico, this centre is the only nationally designated Center of Excellence in Women's Health in Northern California. It is also recognized as one of the top hospitals in the nation for gynecological care.  Under the direction of Dr. Michael Harrison, UCSF was the first in the world to successfully perform open fetal surgery in 1981- and since has gone on to have more experience with fetal surgery and endoscopic fetal intervention than any other institution in the world. It also provides complete family planning and preconception counseling
10.   KK Women's and Children's Hospital: It is the largest hospital specialising in healthcare for women and children in Singapore. From 1966 to 1976, the hospital remained in the Guinness Book of Records for delivering the highest number of newborns within a single maternity facility- having birthed over 1.2 million Singaporeans since its inception. Over the recent years, the scope of care has expanded even more to provide holistic care to women and children patients. It strives to become the "Healthcare Leader for Women and Children", which has become its slogan. New departments were added to the hospital. Paediatric surgery was first added, followed by others such as colorectal surgery, psychiatry and orthopaedics for women with illnesses requiring expertise in those areas.