Procurement & Supply Chain
Diversity, ESG & Automation: Gainfront's modular procurement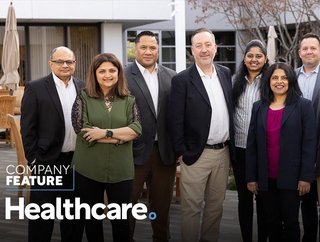 Company Feature: Healthcare
Gainfront's highly customisable, modular, procure-to-pay powerhouse platform for Diversity, ESG, and collaboration
Gainfront is a platform that meets the procurement needs of today's business landscape, focusing on mandates related to diversity, supplier diversity, workforce diversity, as well as ESG tracking. Led by Hetal Mehta, CEO of Gainfront, the company provides organisations with an innovative way to achieve compliance to preferred buying while offering powerful workflow automation, which is essential in today's hybrid work environment.
Diversity, ESG, and Workflow Automation Enabled
Gainfront enables customers to easily configure their workflows, whether in sourcing, finance, or HR, granting them full control over the process through team collaboration and audit trails. As a complete Procure-to-Pay platform, Gainfront fully embraces diversity, ESG, and workflow automation requirements, providing a comprehensive solution for procurement professionals.
The Supplier Discovery Database
Gainfront recognises the pressing need for finding new, diverse, and environmentally conscious suppliers on a global scale. With current supply chain challenges, customers often struggle to identify and source from new suppliers. Gainfront addresses this issue by offering their customers access to a strong and robust global Discovery database. Mehta highlights the importance of this database, stating that it resolves the problem of customers being unable to replace suppliers due to a lack of viable alternatives.
RFX Concierge Service
In the context of today's hybrid work environment, there is a growing need to find qualified suppliers while managing risk profiles. Gainfront introduces the RFX Concierge service, which allows customers to source suppliers easily by providing preliminary criteria. By leveraging this service, Gainfront identifies qualified suppliers and connects them, significantly reducing customers' search time by almost 60%.
Anticipating Future Customer Needs
Gainfront stays ahead of the curve by understanding the evolving requirements of procurement professionals, such as supplier diversity, ESG compliance, sourcing, and strategy planning. The company brings a deep understanding of global diversity and ESG requirements to its customers while also offering workforce automation to streamline processes.
An End-to-End Procurement Platform
Mehta points out Gainfront's unique design. "It's a complete Procure-to-pay platform, but it's very modular in its approach. "We have intentionally designed the platform to allow customers to select from our modular approach or as we call it - our vertical approach - While also giving them a horizontal approach wherein they are able to create and manage their workflow by automating individual processes."
Enhanced Collaboration
"Gainfront recognises the importance of collaboration in today's hybrid work environment," says Mehta. "The company's horizontal approach to workflow automation provides customers with team collaboration capabilities, allowing for efficient communication and tracking of audit trails. By gathering all decision-making processes in a team-collaboration environment, individuals are held accountable, mitigating the risk of miscommunication or lost information."
Why Gainfront?
Gainfront understands the changing nature of procurement. Whether it's government regulations that need continuous integration in the areas of diversity or ESG, or workflow and team collaboration; tracking of audit trails; or integrating AI and ML in enhancing customer experience.
"But more importantly it's about keeping the offering highly configurable which customers find highly valuable. They can easily align it with their business needs, rather than using a solution that they have to work around or that requires a learning curve," says Mehta. "We provide that value and empower our customers to shape their sourcing and procurement needs as they require."
Gainfront's Partnership with Becton Dickinson (BD)
Becton Dickinson (BD) has been a customer of Gainfront for the past three years. Mehta and her team have been instrumental in helping BD manage supplier diversity, spend management, and tracking, thereby assisting them in achieving their BDR goals. Through Gainfront's database, BD gains access to new suppliers, enabling them to meet their sourcing and diversity goals successfully.
Read the full Becton Dickinson report HERE.