Lifetime of Achievement Award: Joaquin Duato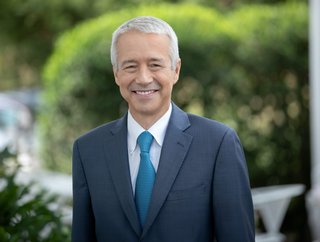 Joaquin Duato, Chairman of the Board and CEO of Johnson & Johnson
Spanish-American business executive Joaquin Duato is the CEO of Johnson & Johnson, one of the world's biggest healthcare companies
For 130 Years, Johnson & Johnson has researched and developed healthcare innovations for consumers across the world, helping people to live their lives free from pain and discomfort. Its employees mix their scientific skills with human empathy to get healthcare treatment out to the people. Johnson & Johnson's most popular products include its iconic baby lotion, Listerine mouth wash and Band-Aids.
Joaquin Duato is Chairman of the Board and Chief Executive Officer (CEO) of Johnson & Johnson. He leads the global workforce in developing healthcare solutions across pharma, medical technology and consumer products.
An international perspective for Johnson & Johnson
A dual citizen of Spain and the United States, Duato has credited his appreciation of diversity due to his international perspective.
Duato earned an MBA from ESADE in Barcelona, Spain, and a Master of International Management from Thunderbird School of Global Management in Phoenix, Arizona. He lives in Pennsylvania with his wife and has two grown children.
Duato started working at Johnson & Johnson in 2005 as the President for Ortho Biotech Products. He then moved onto The Janssen Pharmaceutical Companies of Johnson & Johnson, as the Company Group Chairman, for the Americas. He was promoted to Vice Chairman of the Executive Committee in 2018 and became Chairman of the Board and CEO of Johnson & Johnson early in 2023.
Throughout this time, Duato took on several different roles. In 2017, he became Chairman at PhRMA and in 2019, took on the role of Board Member for UNICEF USA. His thirst for global perspectives led Duato to Tsinghua University, in Beijing, China, where he served as an Advisory Board Member for the School of Pharmaceutical Sciences.
During COVID-19, Duato led the company's quick response to protect employees wellbeing, manage the fraught global supply chain and get medicine out to desperate patients.
"COVID-19 exposed the racial and social injustices that communities of colour have been facing for a very long time. The disease itself took a disproportionate toll on the Black, Latinx, Indigenous and Pacific Islander communities and it forced us to revisit the way we address and provide equitable care," he said in conversation with Latino Leaders.
The circumstances led Duato to increase efforts to solve these healthcare challenges, learn lessons from the pandemic and build a stronger global healthcare system and supply chain.
"A year on, we're working in radically different ways," Duato wrote in a LinkedIn post. "We've continued our massive shift toward digitisation as we break down silos and work in new ways. Our teams are more comfortable using data science and intelligent automation to spot and respond to changes in the marketplace, helping to ensure business continuity and foster necessary innovation."
Johnson & Johnson: a 130 year-old startup
Duato likes to think of Johnson & Johnson as a '130 year-old startup', due to its characteristics, such as its diversity.

"To be an innovative company, we have to be a diverse company."
In its 2022 DEI Impact Review, highlights included a 4% increase in minority representation in Management from 2020 and committing US$100m into helping to close the racial health gap.

At Johnson & Johnson, everyone has a responsibility to accelerate the company's progress with diversity, equity and inclusion, to drive change within the company, the global healthcare sector and the world.

"I have always considered DEI as a core component of how I live and now as CEO of Johnson and Johnson, as a core component of our culture," he said.