The opportunities of digital data & advancing patient care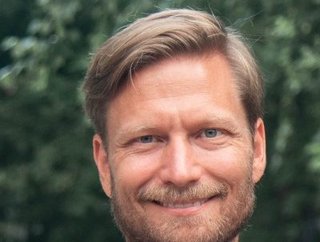 Matt Lavin, VP of Platform at LifeOmic
Matt Lavin, Vice President & General Manager of Platform at LifeOmic, unveils how Integrative Digital Diagnostics can create data-driven, personalised care
The modern world is facing a data overload - with the efficiency of microchips advancing, it allows us to store and process more data than ever before, yet that data is so big, it's difficult to use.
One company doing something about this is LifeOmic, a healthcare technology company solving the industry's largest problems — connecting, consolidating and visualising complex health data to improve patient outcomes. Its technological backbone, The LifeOmic Platform, is a secure and scalable cloud-based software solution designed to aggregate and visualise complex health data to power precision health.
Matt Lavin is the Vice President and General Manager of Platform at LifeOmic. In this role, he sets the direction for what products the company should build. "A big part of my work involves talking to lots of early-stage companies, hearing their visions for the future of healthcare and making sure that the LifeOmic Platform has the features they need," he explains.
Below, Lavin tells us more about transforming patient care and the opportunities of data-driven, personalised care.
The power of digital data and improving patient outcomes
According to Lavin, the healthcare industry can unlock the power of digital data to drive improved patient outcomes and pave the way for a future of data-driven, personalised care.
"Personalised care depends on a deep understanding of the patient and a wide range of data about how other patients responded to care," he says. "In order to create a future of truly personalised, data-driven healthcare, the industry needs to continue to foster different efforts that are currently in progress."
Firstly, more data needs to be collected about patients. While this is advancing through the widespread adoption of wearables, it needs to continue on a much larger scale by expanding data collection to a wider range of devices.
"The more data collected about a patient, the more personalised the treatment can be," says Lavin. "The data that's collected needs to be sharable. Apple and Google have started to spearhead this effort and I am hopeful that we'll see it expanded to other solutions where patients are in control of their data in the near future. Giving patients the ability to share data and having access to that data is critical to improving care because just collecting it isn't useful until someone is able to analyse it in conjunction with other patient datasets."
Data science tools should be used to analyse the data, including treatments and outcomes, to discover the aspects of the personal data that should be used to decide on care plans. With large datasets, machine learning algorithms can detect the most accurate set of data to consider when assessing a person's risk.
Lavin explains: "A model that was trained on genomic data, exercise history, cholesterol values and cardiovascular outcomes for hundreds of thousands of people will discover how to best combine those data points to create a risk score. The algorithm might find that exercise along with certain genomic variants gives you a low risk of a bad outcome despite having higher than desired cholesterol values. I'm calling the process of giving a personalised diagnosis based on a large set of digital data 'Integrative Digital Diagnostics'.
He continues: "That's the best name I could come up with to describe a new category of product I've been hearing about. Many new companies are building IDD products that fit the model of: Give me all of your digital health data and I'll give you a report about some aspect of your health. For example, a company could ask for exercise history, heart rate, EKG, a heart scan and lipid profile, and promise to give you a comprehensive report about your cardiovascular health."
By looking at all of a patient's healthcare data together - instead of each point separately - the patient can be offered guidance on the most important things to improve and actions that will lead to improvement. New IDD businesses are based on developing an algorithm - usually with machine learning— to discover new connections between data, treatments and outcomes.
"With all of your data combined, along with data on many other patients and outcomes, companies that have built an IDD can give you a much more accurate view of your cardiac health," explains Lavin. "If you look at a lipid profile alone, for example, you could be misled about the health of a person," says Lavin.
Transforming patient care with Integrative Digital Diagnostics
The healthcare sector is a popular target for cyberattacks and security is essential to patient care. IDD can be secure if it's built by people who are skilled and take security seriously, explains Lavin. "There is a lot of valuable information available online, from banks to stock market trading and people have learned to trust the systems. Health data shouldn't be any less secure than other digital services."
When applied securely, IDD could transform patient care. The additional data, especially the combination of all the data together, will lead to a better view of the patient that judging a person by a single metric - like the cholesterol value LDL - will be viewed as antiquated.
"I think most doctors understand that one metric alone is not sufficient today, but they lack access to the tools and data at the scale that's needed to put it into practice," says Lavin.
Over the next year, LifeOmic is going to be busy working with different companies to make their vision of Integrative Digital Diagnostics a reality."We'll be working to provide those startups with the tools they need to quickly get their products to market," says Lavin.
Along with helping medical device companies collect and share more data to feed the advancements in personalised care, LifeOmic will focus on what makes a startup's algorithm or device unique - just like the patient it serves.