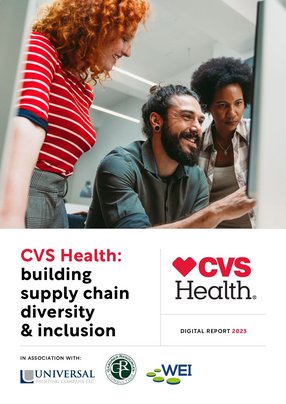 CVS Health: building supply chain diversity & inclusion
Monette Knapik, CVS Health's Executive Director of Supplier Diversity, details the company's commitment to inclusion & supply chain sustainability
Monette Knapik is the Executive Director of Procurement Supplier Diversity for CVS Health. Monette oversees all areas of the company's Supplier Diversity programme. Up until 15 years ago, most of Knapik's career was spent as an IT Program Manager at CVS Health. Then, until a role presented itself in enterprise procurement.
"My IT background came forward, but I quickly transitioned into more of a procurement operations role, where I had categories like wireless and wireline, travel, credit cards, contingent labour, store supplies and print operations."
Knapik also inherited CVS Health's Supplier Diversity programme, which became something she was most passionate about.
"Three years ago, I was told that I was going to be 100% dedicated to Supplier Diversity. I've often had responsibilities for this, but by making me 100% dedicated to Supplier Diversity, our leadership showed their commitment to the role of inclusion for women-owned, diverse, small businesses in our supply chain."
CVS Health may not have an official office dog policy, but when Monette Knapik works from home, she's joined by three pugs.
Monette takes her passions to the highest level, whether as a 'dog mom' or as Executive Director of Supplier Diversity. Knapik ensures CVS Health's supply chain is sustainable and diverse.
Supplier diversity at CVS Health
CVS Health's Supplier Diversity programme is broken down into four pillars:
1. Supplier Development & Education
This pillar represents all the Supplier Diversity initiatives that are based around the organic growth of existing and new diverse suppliers. For example, this pillar includes our CVS Health and Roger Williams University Executive Learning Series, which is a programme that provides business skill development through a course curriculum developed by RWU, executive coaching, supplementary workshops and networking opportunities.
2. Communication & Programme Branding
The purpose of this pillar is to aid the Supplier Diversity team in determining in which ways we can communicate what we are currently doing as part of Supplier Diversity as CVS Health, as well as our future plans.
"This pillar includes strategies such as our CVS Health Business Building Events, which communicates to all of our 150+ Prime General Contractors the benefits of doing business with diverse suppliers and why it is important to include diverse suppliers in their supply chain," says Knapik. "This pillar also includes our Supplier Diversity campaign, which started in 2020 to help educate our internal colleagues about what Supplier Diversity is as well as the importance of Supplier Diversity and how we can work together towards a common goal. Additionally, this includes our marketing and advertising strategy as well our communication, alignment and engagement, with sourcing and business departments across the enterprise."
3. Relationship Building
"This pillar is where we continue to build new and existing relationships with advocacy councils through memberships, sponsorships and other types of engagement, such as national and regional conferences and events, where we can network with diverse suppliers across the country, as well as other corporations and organisations."

4. Performance & Process Management
The Supplier Diversity team utilises this pillar to be able to track current spend from Tier 1 and Tier 2 suppliers to be able to benchmark and continue to grow that spend year over year through the support of business stakeholders and decision makers.
"We also utilise this pillar as a foundation to manage our processes, such as the review of Pharmacy Benefit Management and Health Care Benefits Requests for Proposal (RFPs), which may include diversity requirements for the utilisation of diverse suppliers," says Knapik. "This pillar is also where we build upon different initiatives throughout the enterprise."
Knapik and her team are accountable for these strategies. The key to all of them is fostering strong external relationships with national and regional advocacy groups like NMSDC (National Minority Supplier Development Council) and WBENC (Women's Business Enterprise National Council), as well as cultivating a strong internal business department relationship.
"Although I have senior leadership's commitment to supplier diversity and inclusion, I really need to show the value of the programme to all of the business stakeholders, because at the end of the day, we're influencers - not decision makers," says Knapik.
So how does she get business stakeholders to include diverse suppliers in their supply chain?
"We share with them the value proposition of supplier diversity. For example, customer and colleague representation, economic impact, innovation and support of our Aetna and Caremark client relationships.
"More and more clients are looking for us to be inclusive by having diverse suppliers support our Aetna and Caremark contracts," she says. "There's a significant emphasis on the Supplier Diversity strategy and how we're going to support any diversity requirements in each contract."
CVS Health is championing growth and new standards with its purpose driven programmes. This is going to be the ninth year that CVS Health has partnered with a local university to create a learning programme for 20 diverse suppliers.
"It covers topics including finance, social media and marketing, ESG matters and capital growth investment, to name a few. This helps the growth and development of diverse supplier's businesses. CVS Health has partnered with Historically Black Colleges and Universities to support the growth and development of diverse suppliers in their communities."
CVS Health is a purpose driven company, making healthier things happen, together with millions of patients, members and customers.
"Our goal is to improve the health of the communities, with local presence, digital channels and dedicated colleagues," says Knapik.
CVS Health puts people first, rises to the challenge, joins forces, creates simplicity and inspires trust.
"Hard work is fundamental to everything we do, so whether I'm talking to a diverse supplier, engaging with a business stakeholder or talking to an advocacy group, I want to ensure that those behaviours are intentional in all the work that we do."
In 2017, CVS Health was inducted into The Billion Dollar Roundtable (BDR). The BDR members are comprised of Fortune 100 companies, whose mission is to continue the growth and development of diverse suppliers, as well as to share best practices in Supplier Diversity.
CVS Health has long gathered data for its annual ESG report, however we have become more intentional in 2023 in partnering with the company's ESG team. Some examples of this are, including ESG questions in our RFPs and updated our Supplier Diversity policy and training module to include ESG language.
Our next step is to include language in our Master Services Agreement in which suppliers may be required to report their sustainability efforts.
Community business focus
CVS Health's Supplier Diversity team has partnered with the company's Project Health team in bringing Project Health to various advocacy group conferences to provide free health screenings to their attendees. The company is bringing Project Health to the National Gay Lesbian Chamber of Commerce (NGLCC), as well as the US Hispanic Chamber of Commerce (USHCC) and the Center for Women and Enterprise (CWE), in the coming months.
CVS Health works with several diverse and/or small vendors, including WEI, GARDNER Resource Consulting and Universal Printing Company.
"WEI is a technology reseller and innovator that has brought innovative solutions to the table, primarily for our retail business.
The Gardner Resource Consulting Group is an IT contingent Labour IT and digital contingent labour vendor, which provides diverse talent and resources to support CVS Health's IT and digital needs.
"Universal Printing supports our pharmacy benefit management side of our business to support the printed member communications for our Caremark clients. Planned Packaging of Illinois supports our packaging needs for our mail order pharmacies, as well as many of our distribution centres across the country."
Gardner Resource Consulting GroupOver the next 12 months, the Supplier Diversity team will break down barriers, knowing that it is difficult for small and diverse businesses to be onboarded and do business with a company as large and complex as CVS Health.
"We're looking at different ways to make it easier for them to get through the contracting process, to be set up in our accounts payable system and provide better payment terms."
The company is also working on a supplier diversity professional mentorship program. CVS Health's goal is to spend US$5bn with small and diverse businesses by 2030.
"In the next year, we want to create a supplier diversity advisory committee," she continues. "This would involve various business advocates from across our enterprise to work towards a common purpose to grow our inclusion of diverse suppliers in our supply chain."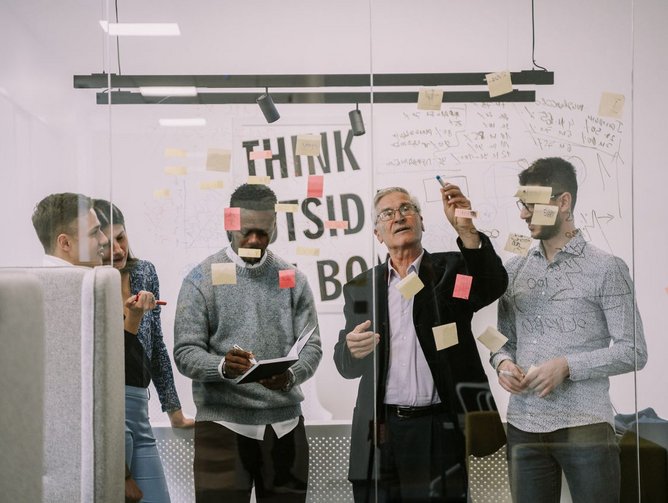 CVS Health team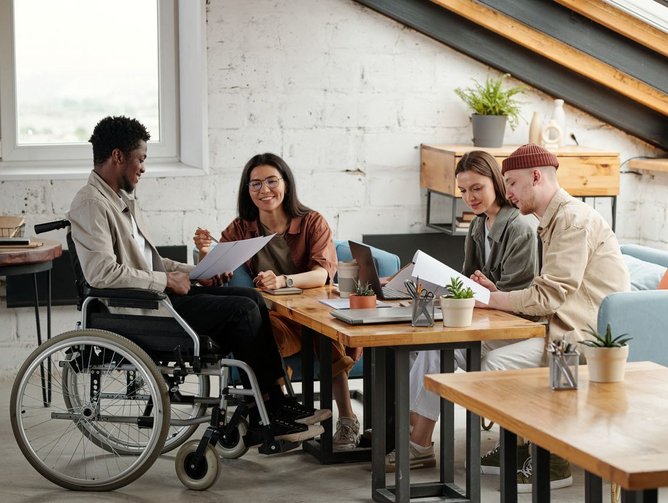 CVS Health team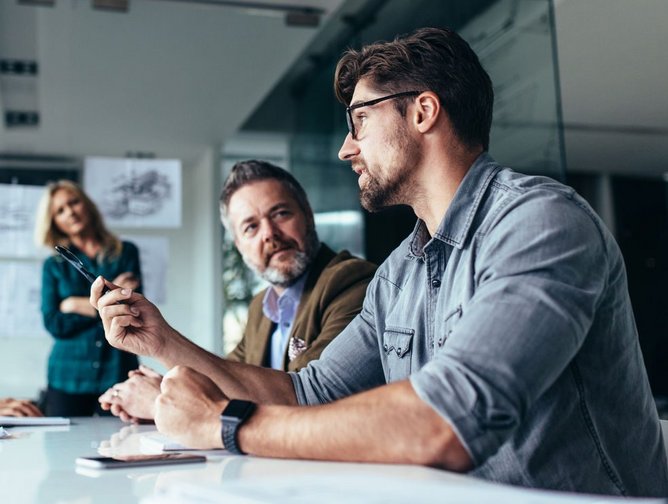 CVS Health team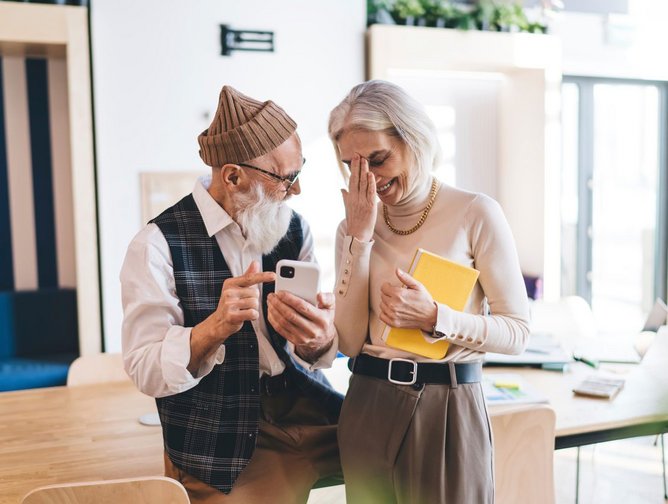 CVS Health team