Transgender Awareness Week: Inclusivity in the workplace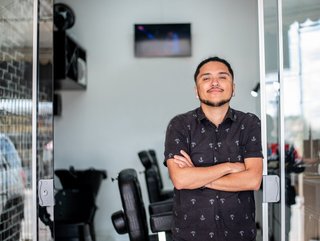 Transgender Awareness Week
This Transgender Awareness Week, we look at how IBM & Microsoft nurture inclusivity to support the health of their Transgender employees
13th – 19th November marks transgender Awareness Week, a time for organisations to increase their understanding of transgender people and the problems they face. It's also a chance for organisations to learn about how they can help to support the wellbeing of their trans employees.
Trans people face a range of problems, from dealing with health issues before, during and after their transition to supporting their mental health to managing sometimes complicated family dynamics.
A Stonewall survey reported that 41% of trans men and trans women have experienced a hate crime or incident, because of their gender identity, in the last year. 25% of trans people have also experienced homelessness at some point in their lives, making them especially vulnerable. 67% of trans respondents said that they had avoided being open about their gender identity for fear of a negative reaction from others - including in the workplace.
So what can businesses do to support their trans employees, especially in their physical health and mental wellbeing? Here's what some leading businesses have done.
Recognising the past at IBM
In 1968, Lynn Conway, a computer science pioneer at IBM, underwent a gender transition. The company feared bad publicity and fired Conway. Yet 52 years later, IBM apologised.
"Thanks to your courage, your example, and all the people who followed in your footsteps, as a society we are now in a better place," said Diane Gherson, IBM Senior Vice President of Human Affairs. "But that doesn't help you, Lynn, probably our very first employee to come out. And for that, we deeply regret what you went through — and know I speak for all of us."
Conway, 82, now lives in the countryside with her husband and is excited to see what the next generation of computer scientists will innovate.
"Are you designing your own life," Conway asks. "Or is someone else doing it?"
Policies which protect transgender people help them produce their best work
In 1993, Microsoft became the first Fortune 500 company to offer same-sex domestic partnership benefits and added sexual orientation in its corporate non-discrimination policy.
"Though we can't influence every aspect of life for our LGBTQ+ employees, we can work to create a workplace that is welcoming, respectful, and inclusive – where they can do their best work," said Michael Karimian, Human Rights Program Manager for Microsoft. "But, there are times when we need to be engaged on issues that are affecting how they feel welcome in their communities outside work. It's imperative that businesses provide that equality to employees."
*********************************************
For more insights into Healthcare - check out the latest edition of Healthcare Digital and be sure to follow us on LinkedIn & Twitter.
Other magazines that may be of interest - Manufacturing Magazine. Check out our free upcoming virtual event, Manufacturing LIVE, 6th December 2023.
*********************************************
BizClik is a global provider of B2B digital media platforms that cover 'Executive Communities' for CEO's, CFO's, CMO's, Sustainability Leaders, Procurement & Supply Chain Leaders, Technology & AI Leaders, Cyber Leaders, FinTech & InsurTech Leaders as well as covering industries such as Manufacturing, Mining, Energy, EV, Construction, Healthcare + Food & Drink.
BizClik, based in London, Dubai & New York offers services such as Content Creation, Advertising & Sponsorship Solutions, Webinars & Events.