48% of women say work has a negative impact on mental health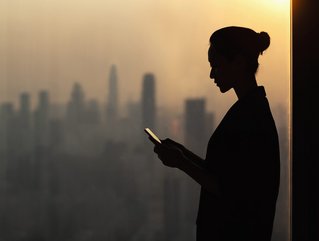 Mental health
Nuffield Health survey shows women's mental health suffers in the workplace & businesses must rethink company structures to prevent poor mental health
Workplaces have a greater negative impact on women's mental health, than on men's, according to Nuffield Health's 2023 'Healthier Nation Index' survey.
Nuffield Health has 37 hospitals, 114 fitness and wellbeing clubs, healthcare clinics and more than 200 workplace wellbeing services.
Businesses must support women to retain talent
According to the report:
48% of women said that their job had a negative impact on their mental health, next to 40% of men.
34% of men said that they had called in sick due to poor mental health and were comfortable to tell their employer this. Just 24% of women felt the same way.
22% of women went into work more than ten times when their mental health was not good,compared to 16% of men.
To prevent losing female talent, businesses must consider their workplaces' practices to ensure they are supportive for women, according to Lisa Gunn, Mental Health Prevention Lead at Nuffield Health.
"There's no single reason why more women are struggling with poor mental health at work than men, but the way societal structures and gender norms interact could have a substantial impact on emotional wellbeing," she said. "Managers need to fundamentally rethink company structures to promote fairness and equal opportunities and prevent poor mental health and burnout for all employees".
Meanwhile, a survey by Campaign Against Living Miserably (Calm) questioned 2,000 women about their mental wellbeing. 20% of them admitted that when they asked for help for their mental health, they were told they were being 'dramatic', while 20% were asked if they were on their periods.
Supporting women's mental health
To cheer on women's mental health and those accessing care, Common Goal have released a video exploring mental health and the impact of loosing a loved one to suicide.
"Some days, it still feels like it just happened. Some days, you have a random memory, and you feel it all again so hard. When you lose a true friend, the hardest part isn't the big moments. It's actually the small ones. It's the everyday, boring moments in life that they made so fun, and so funny, and so meaningful."
After the World Cup has finished, Common Goal will continue to support women on and off the pitch "to make sure that the coaches and players have the tools and skills to know when someone is dealing with a mental health issue, and how to get the proper help".
Women's mental health in the workplace, from offices to pitches, is not where it should be, but things are changing.
Click here to learn about how staff at BizClik take care of their mental health.
For more insights into Healthcare - check out the latest edition of Healthcare Digital and be sure to follow us on LinkedIn & Twitter.
Other magazines that may be of interest - Manufacturing Magazine.
*********************************************
BizClik is a global provider of B2B digital media platforms that cover 'Executive Communities' for CEO's, CFO's, CMO's, Sustainability Leaders, Procurement & Supply Chain Leaders, Technology & AI Leaders, Cyber Leaders, FinTech & InsurTech Leaders as well as covering industries such as Manufacturing, Mining, Energy, EV, Construction, Healthcare + Food & Drink.
BizClik, based in London, Dubai & New York offers services such as Content Creation, Advertising & Sponsorship Solutions, Webinars & Events.