5 ways healthcare communication is evolving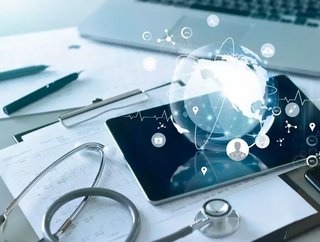 Joost Bruggeman, Co-founder and CEO of medical messaging platform Siilo tells us how healthcare communication must adapt for the post-pandemic world...
Healthcare has been irrevocably changed by COVID-19. Everybody had to learn about COVID-19 on the go, which highlighted the importance of good communication in healthcare. 
At Siilo, we've long known that communicating and collaborating is critical to delivering high quality patient care, but COVID-19 has exposed the personal strength of our medical professionals and the inflexibility of our current healthcare systems. Now is when mobile technology can truly come into its own as an essential tool for treating patients with real-time insights from around the world. 
Here are five ways that we see healthcare communication changing in response to the impact of COVID-19.
Proactive users – on the professional side
Medical professionals will increasingly search out tech solutions to better coordinate with their teams. They won't wait for administrations to impose new regulations; they'll find and use the tools they need themselves. This was already the case before COVID-19 thanks to the ongoing shift from analogue to digital workflow tools, but the importance of mobile, asynchronous communication shot to the forefront when the pandemic struck.
In order for medical professionals to pick up a new tool, however, there are a few things that healthtech companies should keep in mind. We need to consider that these professionals have very little time, and their top priority is making their patients' lives better. It might seem obvious, but when the core user base of a product is dealing with human life every day, solutions should focus on efficiency in delivering high quality patient care.
Secure data streams – lock down those mobile devices
Healthcare information security will be paramount, and medical professionals and administrators alike will seek out communication mediums that can promise complete—or as close to—safety when discussing patient information.
"Authorities formally insist on so much security for medical information, particularly patient data, that effective communication through official channels (pagers, faxes, intranets, etc.) sometimes can't take place," Sassan Sangsari, Medical Director of Siilo Germany, explains. "At the same time, they silently tolerate use of unofficial channels like WhatsApp or Facebook Messenger because these apps allow clinicians to work more efficiently."
Because of the ubiquity of mobile devices, healthcare providers will be seeking out apps and platforms that can deliver ease of use like commercial messenger apps while also safeguarding user information. Features like data ephemerality, two-factor authentication, and end-to-end encryption will be critical to succeeding in healthtech.
Distance diagnosis – provide virtual support from afar
With COVID-19, the likelihood of consulting with colleagues and specialists in person has dropped significantly, and the common tools of phone calls and emails aren't enough anymore to keep up with the rapid exchange of information that needs to happen.
Technology that supports real-time co-diagnoses will occupy a larger portion of the medical professional's repertoire when treating patients. Telehealth, for example, is taking off primarily as a means for physicians to communicate with patients, and these same technologies will be leveraged to make collaboration between medical professionals easier.
Horizontal hierarchy – everyone gets a say
Medical professionals on the frontlines of care will be able to coordinate directly with regional public health officials and even policy makers at the national level to keep them informed on the practical realities during a crisis. These real-time insights can be delivered to everyone at once at every level of the traditional hierarchy, which can, in turn, immediately affect public health efforts and policies.
Currently, healthcare systems are overburdened by both an influx of patients, legacy systems, and bureaucracy that stymies fast communication of critical information. In a top-down structure, information takes significant time to travel from one person to another. By the time that news from policy makers reaches medical professionals in the ICU, it could be outdated or, worse, impractical.
Network medicine – we're all in this together
In order to be ready for the next pandemic, whether it's another wave of COVID-19 or something else entirely, we need to empower our healthcare workforce with the right tools and challenge the antiquated systems that have made crisis response so slow. 
That means changing our perspective on what it means to work in healthcare from isolated structures to an adaptive network. Network medicine is about bringing together the combined knowledge of experienced medical professionals through secure asynchronous communication and collaboration with the higher purpose of improving patient care worldwide.
"The speed and interdependence of social media on smartphones are challenging the time-honored processes and cultures we've built in the medical community," Sassan Sangsari states. "The ability to adapt to complexity and continual change has become an imperative, and we need to shift our focus to technologies that allow us to create a future of networks in medicine."