Audrey Tsang, CEO of Clue, explores FemTech & perimenopause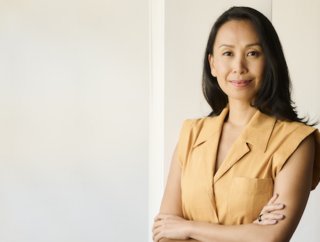 Audrey Tsang, CEO of FemTech healthcare company Clue
This Perimenopause Awareness Month, Clue's Audrey Tsang shares her journey from Silicon Valley & her vision for empowering reproductive health with FemTech
Audrey Tsang is the CEO of Clue, a menstrual and reproductive health app trusted by over 10m women and people with cycles around the world. Clue exists to help them make informed choices and navigate changes, from the first period to the last.
"I come from a product background (I was previously Chief Product Officer at Clue) so I'm always focused on the big picture of making sure we're building something users really love–that truly helps them understand their bodies better–and then building a sustainable business based on that," says Tsang.
After 15 years in Silicon Valley, Tsang met Clue's Co-Founder, Ida Tin.
"I was so energised by her vision of empowering women and people with cycles to take charge of their own reproductive health and choices and the diverse and creative culture behind the vision. Tech is an incredible equaliser and to be able to build tech that serves women and moves female health forward, was too exciting an opportunity to turn down."
Here, she tells us more about FemTech, perimenopause and more.

Hi Audrey! Tell us about FemTech.
"Quite simply, it's short for 'female technology'. It's a term that was coined by Clue's Co-Founder, Ida Tin, to describe and unify the growing category of companies and technologies dedicated to women's health and research. Giving it a name has helped to fuel growth and investment in the sector.
"While Clue pioneered FemTech as the first data-driven, science-based period tracker, it's wonderful to see the rapid growth and innovation in this industry. There are now hundreds of startups and companies developing products and solutions to improve female health and fill the gaps in traditional healthcare - and that's a great thing for all of us."
What is perimenopause?
"Perimenopause is the transitional time before menopause. It starts on average four years prior to menopause, typically during your 40s but as early as your 30s, and it could last as little as a few months, or it could last up to 10 years.
"While menopause is often used as a catch-all term, it actually only describes the specific point in time when your menstrual cycles end and you haven't had a period for a year. The confusion between menopause and perimenopause and the lack of education around it hasn't been doing us any favours.
"The big hormonal changes that occur during perimenopause come with a wide range of symptoms that can vary in severity and be very disorienting and confusing if you're experiencing it and don't know what it is. Symptoms include hot flashes, sweating, disturbed sleep, mood changes, anxiety, migraines, increased forgetfulness, changes in sexual desire, vaginal dryness and itchiness, lowered fertility/infertility and increased abdominal body fat. Some of these symptoms can also continue or evolve post-menopause.
"People experiencing perimenopausal changes often feel confused, dismissed and overlooked. The intensity, timing and length of perimenopause symptoms can be so variable, that people going through it are often left with more questions than answers or solutions and support. Despite being a whole life stage of significant physical and mental change (due to shifts in hormones) perimenopause research and education has historically been largely absent.
"We have launched Clue Perimenopause to support anyone going through this transitional time. The Clue Perimenopause mode puts science-based symptom tracking, analysis and information at users' fingertips. By having a self-tracked history which highlights significant changes and a health record to help navigate those changes, Clue helps empower users to take charge of their health and navigate perimenopause. The mode includes 14 new perimenopause-specific tracking options including: hot flashes, night sweats, brain fog, HRT, vaginal dryness and much more."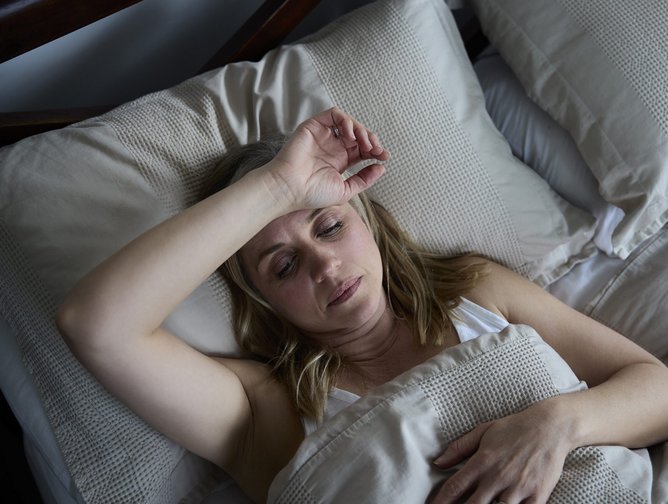 The perimenopause
Tell us about your recent survey on perimenopause.
"We conducted a large-scale survey where we polled 26,500 Clue users – revealing a huge knowledge gap about perimenopause, mainly due to a lack of education on the topic. Most of those surveyed – 90% – do not feel well-informed about perimenopause and only 6% of respondents said they received information from a healthcare provider.
"The survey also identified differences between countries, with UK users more likely to say they know what perimenopause is as compared to those in the United States or Germany. However, Clue's UK users were often the least likely to have received information about perimenopause from a healthcare provider.
"We are committed to ending the stigma surrounding perimenopause – with it not being openly discussed amongst 70% of families – and providing our users with support and information on this natural (and inevitable!) process."
What is Perimenopause Awareness Month?
"Together with the What the Menopause community, Clue has declared September 'Perimenopause Awareness Month' to raise awareness around what to expect before menopause – since October is officially 'Menopause Awareness Month'.
"According to the Society for Women's Health Research, more than a third of women who are experiencing perimenopause symptoms go undiagnosed. One in five women experience symptoms for more than a year before a healthcare provider formally confirms they are in perimenopause. We'd really like to change that.
"By drawing more attention to perimenopause, its signs and symptoms (and the benefits of tracking them), we hope more people will be able to get the support and care they need.
"So this month has been about openly sharing experiences, being heard and being taken seriously. It's a call to action for us to help ourselves and each other by becoming more informed and armed with the health knowledge and self-knowledge we need to feel more in charge – and a whole lot less confused."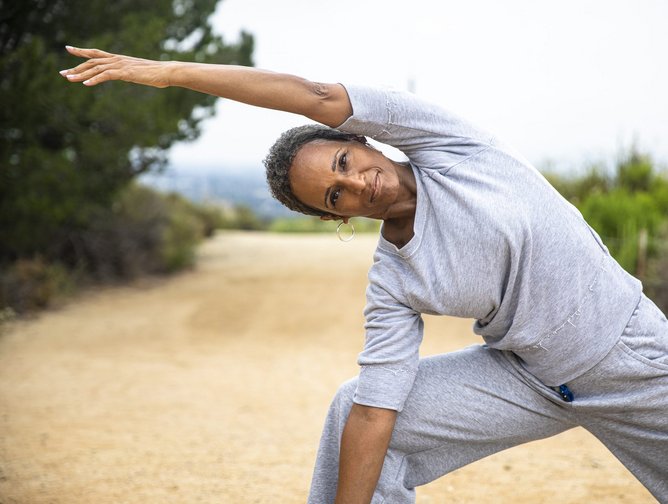 Perimenopause Awareness Month
Can you tell us about your partnerships?
"The de-identified data tracked within the Clue app (currently 15bn data points), contributes to important scientific research helping to close the gender-data gap and improve societal understanding of menstrual and reproductive health.
"Clue regularly partners with researchers from universities (such as Stanford and Oxford), and clinicians contributing to important research to help close the gender-data gap and improve societal understanding of menstrual and reproductive health. Recently, we partnered with Oregon Health & Science University, providing critical data for a study investigating the impact of COVID-19 infections and vaccinations on the menstrual cycle."
What do the next 12 months hold for you and the company?
"After recently closing our first-ever equity crowdfunding round, with over 5,000 investors (over 80% of whom are female investors!) we're focusing on our next era of growth and innovation.
"We'll continue to build evidence-based, purpose-driven features that help our growing user-base take charge of all aspects of their menstrual and reproductive health, from first period to last. We also have some exciting new partnerships coming soon with brands and businesses that share our principles – watch this space!"
*********************************************
For more insights into Healthcare - check out the latest edition of Healthcare Digital and be sure to follow us on LinkedIn & Twitter.
Other magazines that may be of interest - Manufacturing Magazine. Check out our free upcoming virtual event, Manufacturing LIVE, 6th December 2023.
*********************************************
BizClik is a global provider of B2B digital media platforms that cover 'Executive Communities' for CEO's, CFO's, CMO's, Sustainability Leaders, Procurement & Supply Chain Leaders, Technology & AI Leaders, Cyber Leaders, FinTech & InsurTech Leaders as well as covering industries such as Manufacturing, Mining, Energy, EV, Construction, Healthcare + Food & Drink.
BizClik, based in London, Dubai & New York offers services such as Content Creation, Advertising & Sponsorship Solutions, Webinars & Events.