AXA and Microsoft build digital healthcare platform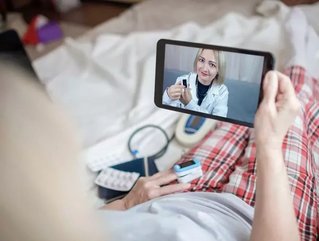 AXA and Microsoft have built a digital healthcare platform to to offer e-services to customers
Multinational insurance company AXA is working with Microsoft to build a digital healthcare platform that simplifies user's healthcare journeys with a fully integrated ecosystem.
The partnership will combine AXA's global reach and extensive experience in healthcare and insurance, business and technology architecture skills, with Microsoft's deep expertise in cloud-based computing and artificial intelligence.
The new platform will rely on Microsoft Cloud for Healthcare's portfolio of technology including Azure API for FHIR (Fast Healthcare Interoperability Resources), that enables patient insights without compromising patient privacy.
The range of services offered will include a self-assessment and prevention tool, a medical concierge, a teleconsultation interface, a digital document vault, home care services (e.g. medicine delivery) and a directory of healthcare professionals.
It will also be tailored to the needs of local health networks. A pilot program, which included a self-assessment tool, teleconsultation and a medical concierge to facilitate appointment-setting, was successfully launched in late 2020 in Germany and Italy.
In 2022 it will be launched in the United Kingdom, Belgium, Spain and Switzerland to be followed by other countries around the globe.
In the long term, the platform aims to allow integration of third-party services, with the ambition of creating an open, global service for healthcare providers and patients, regardless of whether they are AXA customers.