BIZCLIK MEDIA LAUNCHES HEALTHCARE GLOBAL DECEMBER EDITION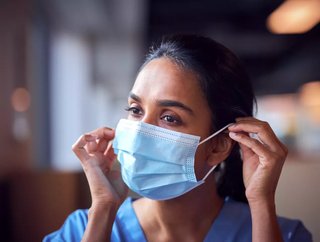 The December edition of Healthcare Global includes interviews with leading experts and executives from Antidote, Novant Health, Intelerad and Lin Health
BizClik Media Group, the corporate storyteller to the world's largest brands, has published the December edition of Healthcare Global. 
The digital edition of Healthcare Global is a trusted industry source for in-depth reports and interviews with the leading minds in the Healthcare industry. 
This month's edition features interviews with Antidote, Lin Health and Intelerad.
"The digital health landscape presents the opportunity to create a new care system and our focus on pain is driven by our personal real-life experience" - Abigail Hirsch, Lin Health.
Helen Adams, Editor in Chief of Healthcare Global, commented: "In this issue, I'm thrilled to include interviews with experts from across the healthcare sector. We're covering affordable healthcare, pharmaceutical leaders, chronic illness and more. My predecessor, Leila Hawkins, will be missed by the BizClik Media team."
You can visit https://healthcareglobal.com/ for daily news and analysis of the ever-changing procurement industry, or click here to read the digital magazine. 
About BizClik Media Group
BizClik Media Group (BMG) is one of the UK's fastest growing media companies with a global portfolio of leading industry, business and lifestyle digital communities.
BizClik's expanding portfolio includes Technology, AI, FinTech, InsurTech, Supply Chain, Procurement, Energy, Mining, Manufacturing, Construction, Healthcare, Mobile, Data Centres, Cyber, and Sustainability. 
For more information, please visit https://www.bizclikmedia.com/