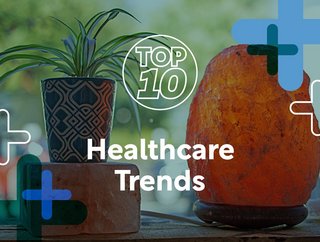 Top 10 Healthcare Trends
Here's our Top 10 Healthcare Trends, from aged care to telehealth, AI-powered fertility to cybersecurity, mental wellbeing initiatives to sleep tourism
10. Aged care innovation
1.4bn people are aged over 60 today. People are able to live fuller lives for longer, with some elderly people choosing to live in care homes or arrange for at-home help. In each case, new technologies are supporting them, such as at-home healthcare technology company Birdie.
"The technology we're building is already helping thousands of older adults thrive at home, just how I would have wanted it to be for my own grandparents," CEO Max Parmentier said.
9. AI
Ovum Health has partnered with IBM, which uses AI to manage web and mobile app-based chats and scheduling solutions. For those struggling with infertility, there is a lot of misinformation to wade through towards the truth.
"We can now deliver clinically-validated, empathetic content to as many people who need it with the power of enterprise AI," CEO Alice Crisci told Healthcare Digital.
8. Wearable devices
From Fitbits to vibrating yoga pants, there are a multitude of wearable medical devices which can help users learn more about their bodies and support their health. These devices can also share results with healthcare professionals, to help them understand patient health. Read our 'Top 10 wearable healthcare devices' here.
7. Stigma smashing
Asian Americans have the lowest rate of cancer screening among all ethnic/racial groups in the USA, which means there is a higher death rate.
"It's a complicated problem, with complicated cultural roots," explains cancer patient Yvonne Liu. "Some believe that illness results from karma or bad choices."
October's Breast Cancer Awareness Month saw cancer patients from Asian communities, like Liu, fight back against cultural stigmas to raise awareness and save lives.
In healthcare, honesty is a growing trend…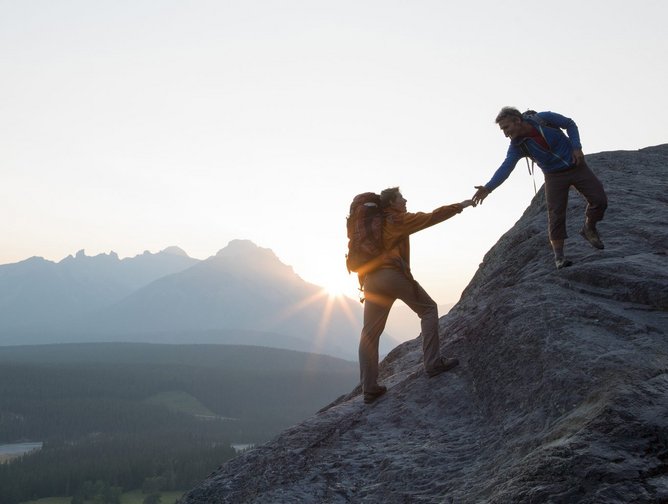 Men's mental health
6. Men's fertility
A recent survey by Apryl found that almost one-fifth of men believe that women are more likely to experience fertility issues and only 19% of men said that they would turn to a professional for fertility advice.
The reality is that fertility problems impact men and women equally. Now, healthcare groups and apps are helping men learn more about their fertility and overall health.
5. Men's mental wellbeing
For centuries, the great outdoors has been nominated as a cure for so many mental health concerns, but its importance has been underlined post-pandemic. Alongside a shift in attitudes regarding how we talk about mental health and men's wellbeing, these three elements have met, in the formation of several groups that get men outdoors, exercising and talking about their feelings.
4. Face yoga
While botox may suit some people (and their bank accounts), others are looking to surgery-free ways to keep their skin glowing. One inexpensive and at-home method is face yoga, massages and exercises which stimulate the muscles and lymphatic system. This relaxes face muscles and reduces tension, stress and worry.
3. Sleep tourism
The global sleep industry is expected to be worth US$585bn by 2024, from silk pillowcases to white noise apps, bedtime meditations to weighted blankets, office nap pods to bluetooth sleep masks, sleep is a big business. A solid night is essential to good health, so much so, sleep tourism is a booming trend. Retreats take guests away from their phones, light pollution and responsibilities for a few nights rest, featuring sleep doctors, pillow menus and bedtime stories read in a hammock.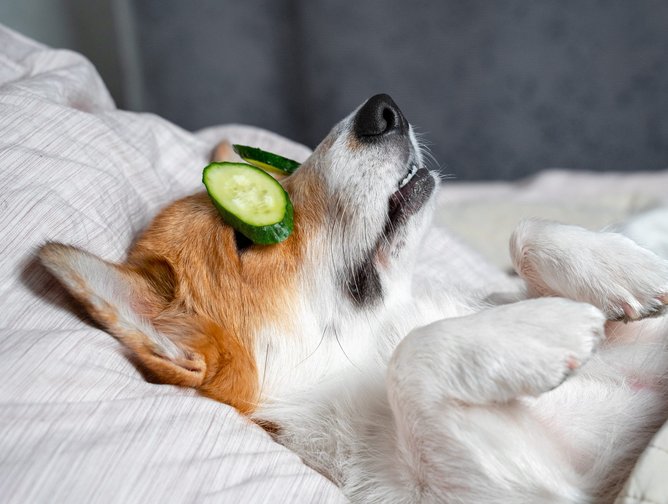 Sleep tourism
2. Telehealth
Telehealth was rising in popularity before the pandemic. As consumers moved with modern technology, businesses worked out ways to bring them products with minimal effort. COVID-19 made telehealth's availability more attractive to customers and research suggests that it has grown 38 times higher compared to its pre-pandemic level.
Now, telehealth's job is to maintain its new customers and continue to support all patients as digital healthcare continues to evolve.
"I really think the hybrid model is what we should embrace, but it's really about reframing the accessibility of care, reaching more patients through the use of telehealth," Dr. Heidi Jannenga, co-founder and Chief Clinical Officer of WebPT, told Healthcare Digital.
1. Cybersecurity
The healthcare sector is heavily targeted by cybercriminals.
"The vast majority of healthcare organisations process and store protected health information (PHI) such as Social Security numbers, medical history and other personal data. It is no surprise that these entities would be targeted by malicious cyber criminals seeking to access sensitive data for monetary gain," said Anurag Kahol, CTO of software development company Bitglass.
It's imperative that that healthcare sector protects itself, to protect its patients. According to research by network security company Armis, 49% of potential patients said that they would change hospitals if their healthcare organisation was victim to a ransomware attack.
"More stringent security processes must be put in place to protect how sensitive medical data is shared and stored by healthcare professionals," said David Sygula, Senior Cybersecurity Analyst at CybelAngel.
Read about our Top 10 cybersecurity companies supporting the global healthcare industry.
*********************************************
For more insights into Healthcare - check out the latest edition of Healthcare Digital and be sure to follow us on LinkedIn & Twitter.
Other magazines that may be of interest - Manufacturing Magazine. Check out our free upcoming virtual event, Manufacturing LIVE, 6th December 2023.
*********************************************
BizClik is a global provider of B2B digital media platforms that cover 'Executive Communities' for CEO's, CFO's, CMO's, Sustainability Leaders, Procurement & Supply Chain Leaders, Technology & AI Leaders, Cyber Leaders, FinTech & InsurTech Leaders as well as covering industries such as Manufacturing, Mining, Energy, EV, Construction, Healthcare + Food & Drink.
BizClik, based in London, Dubai & New York offers services such as Content Creation, Advertising & Sponsorship Solutions, Webinars & Events.