Top 10 wearable healthcare devices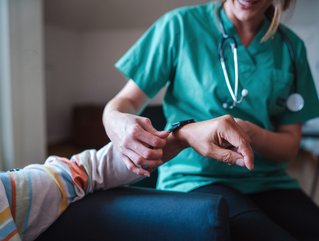 Wearables
Fitbit, Embr Labs, identifyHer, Esper Bionics, Cala Health, Wearable X, Apple, Dexcom, Rods&Cones & Oura are our Top 10 wearable healthcare devices makers
10. ŌURA's Oura Ring
Oulu, Northern Ostrobothnia, Finland
400 employees
CEO: Tom Hale
Revenue: US$97mn
You've got to be fairly confident that you've got a great product if you're going to bill it as 'the world's best sleep tracker'. And that's exactly what Finnish brand Oura has done. The Oura Ring boasts a 99.6% resting heart rate accuracy reading and 98% for heart rate variability accuracy when compared to a medical-grade ECG machine, in a wearable that weighs just four grams.
The wearable takes measurements from the palm side of the finger where pulse signals are strong to record the most accurate information - with 86% of Oura Members seeing an improvement in their sleep quality.
LinkedIn: ŌURA
Twitter: @ŌURA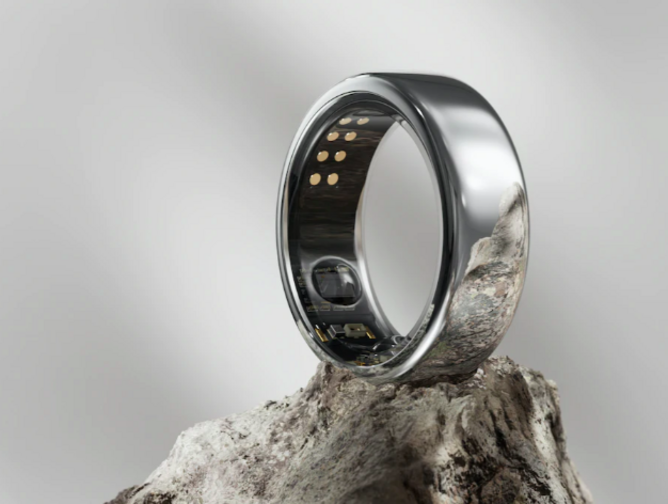 Oura Ring
9. Rods & Cones' smart glasses
Amsterdam, Noord-Holland
40 employees
CEO: Bruno Dheedene
The eyeglass takes the spot as the first wearable healthcare device, invented in Italy in 1284. It's believed that up to 4bn people use glasses everyday to read, drive, text and go about their daily lives. Glasses have evolved into more than just everyday wear, in the form of AR glasses for a more efficient shopping experience and VR specs for gaming. In the field of medicine, Rods & Cones smart glasses can transform live surgeries.
Rods & Cones offers a new view of the world for medical staff in rural areas with its smart glasses. When completing a complex operation, a doctor in a remote location can be joined by an expert elsewhere who can see what they see and guide them.
"Vuzix makes these glasses; Rods and Cones created a SaaS which enables the devices connect to other end users," explains Steve Eirich, US Sales Director, at Rods & Cones.

LinkedIn: Rods&Cones
Twitter: @Rods&Cones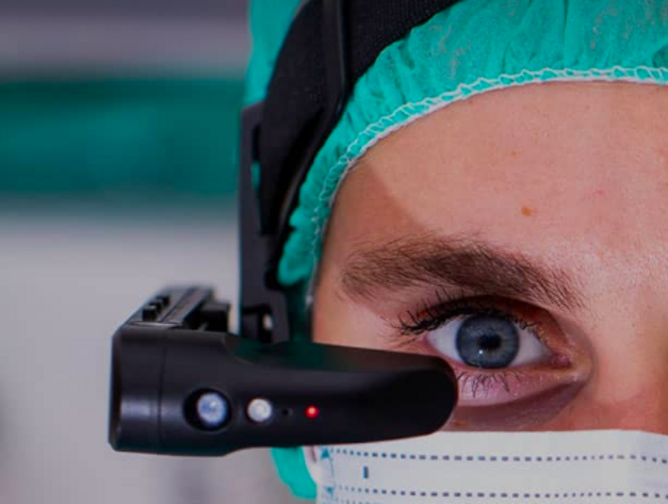 Rods&Cones
8. Apple Watch
Cupertino, California, USA
254,000 employees
CEO: Tim Cook
Revenue: US$394bn
Apple entered the wearable healthcare technology space with its introduction of the iPhone 6 and the Apple Watch, which offers fitness tracking, file sharing and emergency contact information storage.
CEO Tim Cook has spoken of his pride in the Apple Watch and AirPods wireless headphones having overtaken the iPod's revenue.
"On a trailing basis, ... the revenue for wearables is already 50% more than iPod was at its peak," Cook said. "I think everybody would say it was an incredibly important product for Apple, full of innovation, and probably the trigger for the company getting on a very different trajectory and into other markets."
LinkedIn: Apple
Twitter: @Apple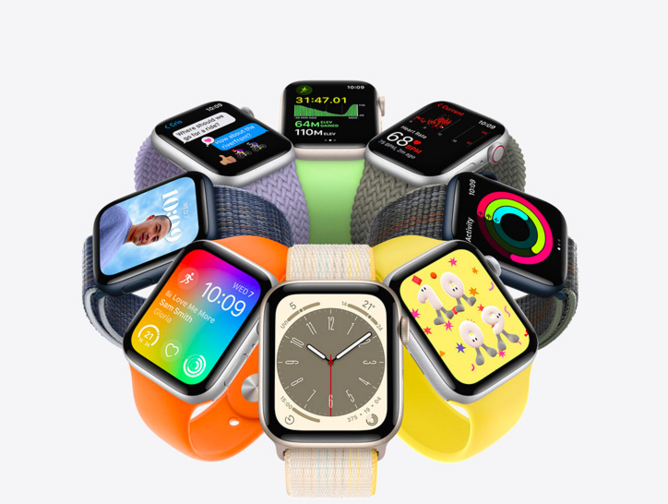 Apple Watch
7. Dexcom's Glucose Monitor
San Diego, California, USA
5,000 employees
CEO: Kevin R. Sayer
Revenue: US$1bn
A leader in diabetes technology, Dexcom launched in 1999. Back then, the only way to measure glucose levels was to test via a fingerstick - which can be painful, messy and inconvenient. Now, many people with diabetes choose to use Dexcom's wearable device, the Continuous Glucose Monitor

LinkedIn: Dexcom
Twitter: @Dexcom
6. Cala Health's Cala Trio
San Mateo, California, USA
100 employees
CEO: Renee Ryan
Revenue: US$11mn
Bioelectronic medicine company Cala Health is challenging the level of care for those suffering with chronic diseases. Cala Health's wearable neuromodulation therapies provide peripheral nerve stimulation, tailored to each individual.
Millions of people suffer from hand tremors, which can disturb many daily activities. The Cala Trio is a wrist-worn wearable and an ideal non-invasive treatment which can help reduce tremors. The Cala Trio device is cleared by the FDA as an external upper limb tremor stimulator and must be prescribed by a doctor.
LinkedIn: Cala Health
Twitter: Cala Health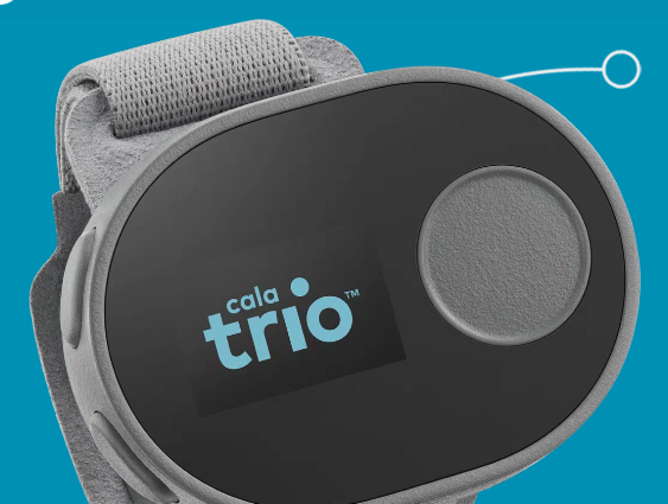 Cala Trio
New York City, USA
20 employees
CEO: Billie Whitehouse
Wearable X was born in 2013, in Sydney, Australia and is now headquartered in New York City, USA. The company unites fashion with technology, for those who struggle to complete their desired yoga poses, the Nadi X yoga pants are embedded with sensors which offer guidance through vibration and audio.
The pants include a USB charging cable, a custom designed storage box and can be washed on gentle, as well as tumble dried.
Wearable X also partnered with Durex for its Fundawear - vibrating underwear for couples, especially those in long distance relationships.

4. Esper Bionics' prosthetics
New York City, USA
20 employees
CEO: Anna Believantseva
Human augmentation startup Esper Bionics uses AI and Internet-of-Things technologies to help it tailor its robotic hand prosthesis with user's lifestyles.
"Our current goal is to build the biggest connected community of users of large wearables in the world as a foundation for the introduction of electronic implants," said CEO Anna Believantseva. "We believe that it will give humans extra abilities, eliminate many diseases, and help people live longer and more fulfilling lives in a diverse world. We have started by upgrading the prosthetics industry as it's the core of this community of users of large wearables."
LinkedIn: Esper Bionics
Twitter: @EsperBionics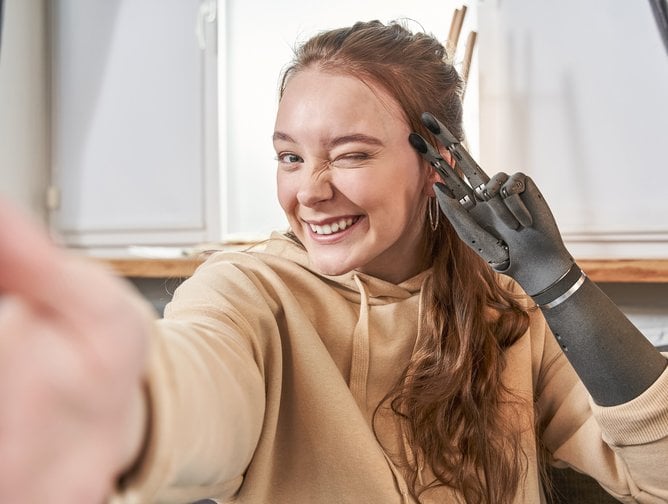 Esper Bionics' prosthetics
3. identifyHer
Dublin, Ireland
4 employees
CEO: Heidi Davis
identifyHer supports women going through the menopause with its wearable tracker to help women log information about their menopausal symptoms and uses AI-enabled technology to personalise the management of the symptoms and lower the risk of disease in the future.
"Treating the menopause relies on the symptom profile but there are currently no objective ways to quantify or track symptom frequency or severity," says Heidi Davis, identifyHer CEO. "The severity of vasomotor symptoms can increase the risk of cardiovascular disease, diabetes and osteoporosis. We want women to be able to navigate the menopause with improved quality of life."
LinkedIn: identifyHer
Twitter: @identifyHer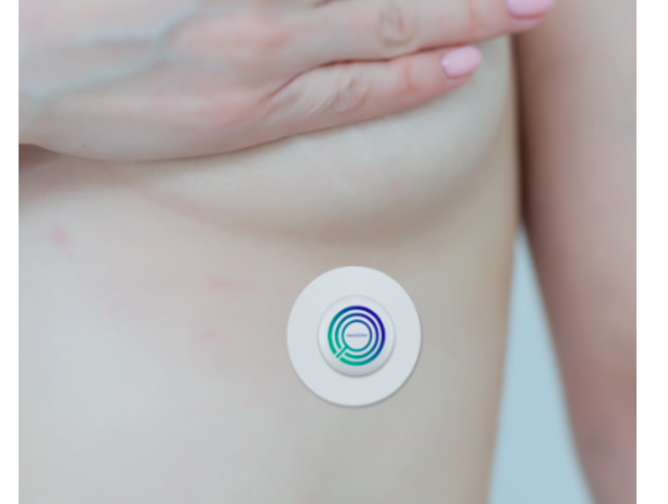 identifyHer
Boston, Massachusetts, USA
20 employees
CEO: Elizabeth Gazda
Embr Labs is a Boston-based wearables company 'on a mission to harness the body's natural response to temperature to enhance human wellbeing'. Its wearable thermal technology offers users the ability to heat up and cool down at the press of a button, helping people suffering with temperature control live their lives more freely.
The Embr Wave is a wearable for the wrist which can improve sleep, reduce anxiety and ease hot flashes. CEO Elizabeth Gazda and her team listened to the feedback of more than 70,000 customers to build the final 'beautiful' wearable in creating the Embr Wave.
LinkedIn: Embr Labs
Twitter: @Embr-labs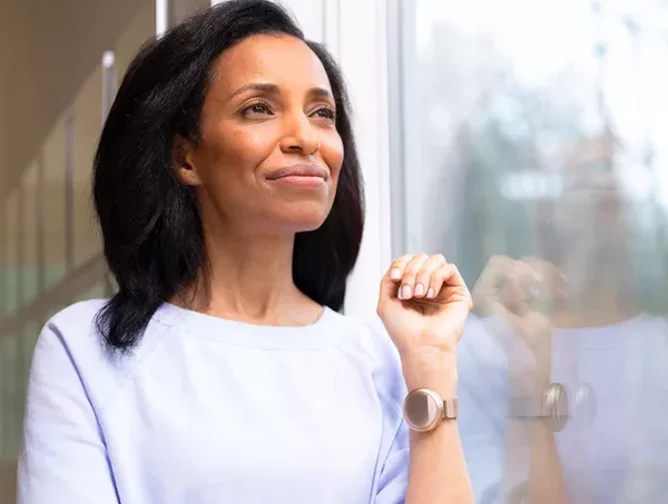 The Embr Wave
1. Fitbit
San Francisco, California, USA
1,600 employees
CEO: James Park
Revenue: US$1bn
In 2007, Fitbit co-founders James Park and Eric Friedman wanted a solution for monitoring health and fitness and created a wearable device, the Fitbit.
"We have built an incredible foundation as the leading wearables brand, helping millions of people around the world make lasting behaviour changes that improve their health and wellness through fun and engaging experiences," said James Park, co-founder and CEO of Fitbit. "Working with Google gives us an opportunity to transform how we scale our business, allowing us to reach more people around the world faster, while also enhancing the experience we offer to our users and the healthcare system."
LinkedIn: Fitbit
Twitter: @Fitbit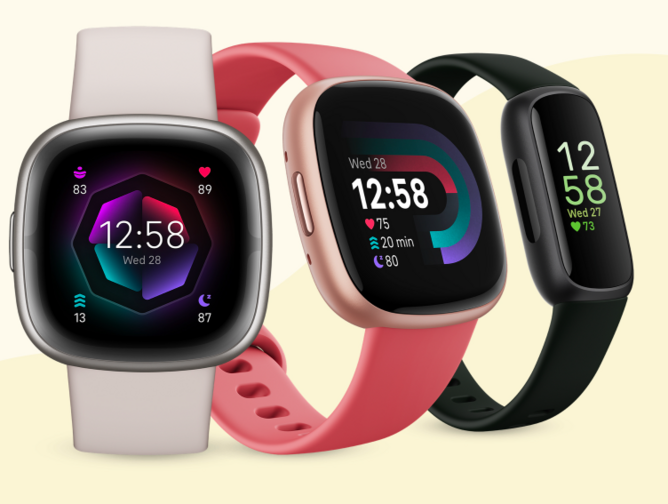 Fitbit