Boston Scientific acquires Claret Medical, Inc.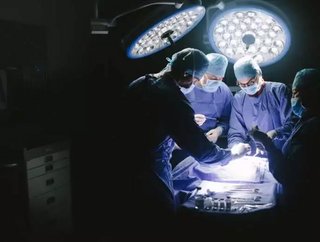 Global medical technology leader, Boston Scientific, has acquired privately held company Claret Medical, Inc. the price consists of$220millionin up-fron...
Global medical technology leader, Boston Scientific, has acquired privately held company Claret Medical, Inc. the price consists of $220 million in up-front cash, as well as a potential reimbursement-based milestone payment of up to $50 million.
 Renowned for developing and commercialising the Sentinel Cerebral Embolic Protection System, used in neurosurgical procedures, such as transcatheter aortic valve replacement (TAVR), the system is the only device cleared to protect patients against the risk of stroke during TAVR and received CE Mark in 2014 and FDA clearance in 2017.
TAVR remains a minimally-invasive procedure, where the aortic valve is replaced in patients with severe aortic stenosis. Embolic debris such as calcium or tissue can break loose during the procedure, travel through the bloodstream towards the brain and potentially cause neurological and neurocognitive damage. Recent studies have estimated approximately four percent of patients experience a clinically-apparent stroke within 30 days of a TAVR procedure. 
"Through the development and commercialisation of the Sentinel System, Claret Medical has successfully introduced a new layer of safety and peace of mind for physicians and their patients undergoing TAVR procedures," explained Kevin Ballinger, President, Interventional Cardiology, Boston Scientific.
See also
"This acquisition will expand our commercial portfolio to include an important adjunctive offering aimed at improving TAVR patient outcomes. We also see potential for future use in other left heart and endovascular procedures such as mitral valve repair and replacement, left atrial appendage closure and pulmonary vein isolation ablation procedures for atrial fibrillation."
In a pivotal SENTINEL trial, the landmark study that led to FDA clearance and commercial introduction of this first-time therapy in the US, the Sentinel System reduced the incidence of strokes by 63% within the first 72 hours of the procedure. In clinical studies, the Sentinel System captured debris flowing towards the brain in 99% of TAVR cases.
"Nearly 10,000 patients have been treated worldwide with the Sentinel System, and we are confident that the leadership of Boston Scientific will enable increased momentum and improved patient access to this valuable technology," stated Azin Parhizgar, PhD, President and Chief Executive Officer, Claret Medical.
The acquisition is projected to close during the third quarter of 2018, subject to customary closing conditions.
The deal follows on from Boston Scientific's acquisition of Cryterion Medical, where the company aims to further its atrial fibrillation ablation therapy offerings by utilising its ground-breaking cryoballoon platform. The company has been investing in Cryterion since its establishment in 2016, where the system is currently undergoing clinical studies in Europe, with the aim to gain CE and FDA approval.