Care Managers are key, says founder of VirtualHealth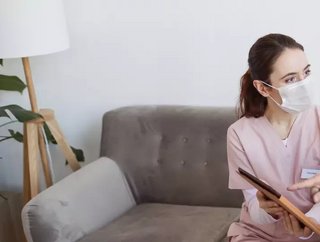 Meet the Care Manager: The healthcare quarterback facilitating the proactive care movement - according to VirtualHealth founder Adam Sabloff
Adam Sabloff

is the founder and CEO of VirtualHealth, provider of HELIOS®, the leading SaaS care management platform, serving nearly 10mn members across the U.S.
Prior to VirtualHealth, Sabloff served as VP of Development and Chief Marketing Officer for Midtown Equities, a $7bn real estate, media and aviation conglomerate, where he also oversaw its technology subsidiary, Midtown Technologies. Here, Sabloff tells Healthcare Global about the role of the care manager and why it's the key to the future of value-based care delivery.
When interacting with the healthcare system today, a typical patient will encounter nurses, doctors, and specialists who help treat and prevent issues, in addition to administrators, aides, and pharmacists who provide important medical support. Rarely recognised for critical patient care but becoming an increasingly essential link in healthcare delivery is the care manager. 
This role is not new. In fact, it has been around since coordination and discharges were planned on paper. However, it has been greatly expanded in recent years due to the increased adoption of technology within the healthcare industry. This technology has opened doors for care managers to take an elevated role in patients' healthcare journeys, particularly in the context of value-based care. 
What exactly does a care manager do? 
At the crux of this profession is enabling more proactive care, especially for chronic conditions that need to be continually managed and monitored over time. The end goal is care that moves from acute situations, such as hospital and ER visits, to better managed ambulatory, outpatient care. This not only allows for the sustained health of patients, but also reduces costly utilisations on facilities that are already grappling with strained ICU capacity and physician burnout. 
Care managers are the master facilitators for a patient's entire health journey. These professionals, often employed by payer and managed care organisations, review comprehensive, longitudinal patient data and design personalised care and service plans to optimise individual health outcomes. Care managers prioritise their day based on the acuity of patient care needs, overseeing dozens of patient cases at a time and all aspects of a patient's health, including clinical, social, and behavioral components.
Care managers are key 
The role of the care manager is becoming increasingly vital in today's world as they represent the quarterback of the patient's healthcare services – identifying needs, determining next-best actions, and ensuring adherence. The challenge for care managers is that healthcare is only getting more complex, and it is becoming increasingly difficult to assemble a unified view of an individual's health – an absolute requirement for modernised approaches that emphasise whole person care. With the tremendous amount of data and heavy caseloads on care managers' plates, intelligent care management solutions that support Robotic Process Automation (RPA) are critical for their efficacy.
Given their extensive stays, consultations, observations, medication regimens, and other needs, high risk or high complexity patients can be overwhelmed in making optimal care decisions. Even low and medium risk patients can have a difficult time properly managing their care. That is where a care manager comes in – they have in-depth knowledge of the healthcare industry and can adeptly guide consumers through the various steps to ensure nothing is being overlooked or missed. Worrying over how to get to-and-from necessary appointments, or interested in learning more about a new diagnosis received from a doctor? Through advanced technology, a care manager can track this and will proactively reach out to schedule transportation through a ride-share app, or send over relevant educational materials for further reading. 
Through intelligent technology solutions, care managers can oversee more aspects of patients' lives than ever before, both inside and outside the walls of medical centers, and help facilitate highly informed care at lower costs.
With Medicare and Medicaid both moving steadily towards value-based models of care, and the convergence of payer and provider organisations gaining steam in states like North Carolina, the need for forward-looking approaches only grows. 
Care managers are the key to unlocking the future of healthcare that consumers deserve – one that makes proactive care seamless and efficient and leads to healthier and happier lives for all.