Celebrus: businesses must ensure digital data is compliant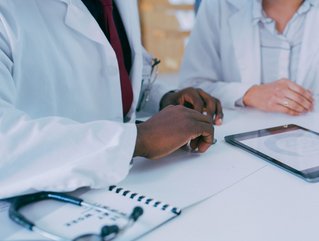 Healthcare data and Celebrus
HIPAA-compliant Celebrus' CEO Bill Bruno says it's time for organisations to ensure their digital data is on point
The Health Insurance Portability and Accountability Act of 1996 (also known as HIPAA) is a federal law, which requires sensitive healthcare patient data to be protected from disclosure without the patient's consent.
With the growth of digital patient journeys, HIPAA has now taken aim at digital tracking technologies and the time to take action is now. Disruptive data technology platform Celebrus is an expert in the healthcare space and is focused on improving the relationships between brands and consumers through better use of data, which is why it's perfectly poised to support organisations with HIPAA.
"The Celebrus platform is focused on building a better first-party dataset that brands control and own," says CEO, Bill Bruno. "The majority of the martech solutions on the market today are third-party in nature and can't provide that control."
The reason that third-party trackers have come under fire from HIPPA is that those trackers collect, ingest and process the data (including PHI), and then return it to the healthcare organisation, so they can take the necessary action on it. With Celebrus, the middleman is left out of the equation and healthcare businesses don't share personal information outside of their organisation.
"Celebrus is a first-party platform, owned and controlled by our customer, and none of that data is shared anywhere unless our customer chooses to do so," Bruno continues.
"We are not a 'tracker' as that implies data sharing and more of a third-party nature, which is what is, and has been, under scrutiny now for many years."
Bruno is based in Chicago and has more than 20 years of experience in the media, data, and analytics sectors. He fosters a culture of innovation while working with brands to drive transformational change.
"The essence of the HIPAA changes at the start of this calendar year relate to the further protection of patient data, or PHI," Bruno explains.
Simply put, third-party tracking technologies are not to be used for tracking PHI.
"That means that much of what healthcare organisations have been using on their websites and/or mobile apps are most likely in direct violation of this," he says.
Bruno sees that this will impact the healthcare sector, in regard to the technology that they use.
"We've met with many organisations whose compliance teams have come in with a variety of reactions. I'd say upwards of 65% of the time, the marketing and business teams are being informed they must turn off the tech they are using today. So, for many, they are already 'dark' when it comes to trying to provide a positive patient experience digitally and they are looking for a compliant solution."
Take action on tracking technologies and the new HIPAA laws
For Bruno, it's clear that it's time to prepare for the new HIPAA laws, before it's too late.
"Given that the FTC has now sent out further letters roughly six months after the change, I'd say that means more is coming," he forewarns. "This isn't a 'head in the sand moment' if you want to continue to provide a positive patient experience given how much of that does happen digitally these days and how competitive the market can be between health systems."
Celebrus will work closely with its healthcare customers to ensure innovations meet the demands of the industry.
"We will continue to innovate our technology and we have quite a bit planned to further help our customers," says Bruno. "We are working closely with our Healthcare customers to ensure we are hearing their needs and finding ways to help them fill the gaps they have in their data needs with the Celebrus platform."