Cellmax's new CTC test detects early stage colorectal cancer and pre-cancer with high accuracy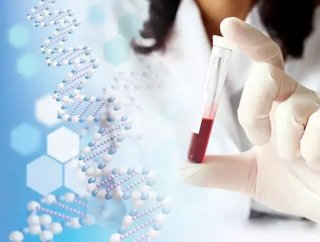 Leading US cancer diagnostics company CellMax Life has announced its results from a new study showing that its circulating tumor cell (CTC) blood test...
Leading US cancer diagnostics company CellMax Life has announced its results from a new study showing that its circulating tumor cell (CTC) blood test, based on its proprietary CMx platform can detect colorectal cancer at an early stage – and in many cases, pre-cancerous lesions – with accuracy ranging from 84 to 88%.
Transforming how cancer is diagnosed and managed with globally affordable non-invasive tests, CellMax Life's unique expertise in CTC and next generation sequencing (NGS) of DNA, as well as circulating tumor DNA (ctDNA) has enabled it to offer highly effective precision medicine solutions for healthy people, as well as patients diagnosed with cancer.  
Colorectal cancer is among the most preventable cancers when detected early, yet it is the second leading cancer killer in the US. Traditional methods are invasive or inconvenient, leading to low compliance surrounding colorectal cancer screenings. This has led to the majority of colorectal cancers detected in late stages.
"The positive results of this study prove that the CellMax CTC blood test can address the unmet need for a convenient and accurate test for early colorectal cancer detection; since the test only requires a routine blood draw, it can be easily integrated into a patient's regular physical exam, increasing compliance," explained study co-author Ashish Nimgaonkar, MD, assistant professor of medicine at Johns Hopkins University.
"Additionally, research conducted by the American Cancer Society and Centers for Disease Control and Prevention states that test affordability is the number one reason patients cite for not undergoing regular screening for colorectal cancer. This blood test could potentially be offered between $100 and $150."
CTCs are cancer cells that detach from a primary tumor and circulate through the bloodstream and are a fundamental mechanism of metastasis. CTCs have long been known to be valuable in cancer detection, but most technologies using CTCs are only able to detect late-stage cancer. The CellMax CTC blood test "liquid biopsy" detects these CTCs in the blood at the earliest stages. This is one of the first clinical studies to show that CTCs can be useful for detecting early, more treatable stages of cancer. 
The researchers enrolled 620 people over the age of 20 who were either visiting the hospital for routine colonoscopies or had confirmed colorectal cancer. After a colonoscopy and biopsy, 438 people were found to have either adenomatous polyps (pre-cancerous growths) or early to late-stage colorectal cancer. The remaining study participants had no signs of pre-cancerous growths or colorectal cancer and were the comparison group.
See also
Two milliliters (about half a teaspoon) of peripheral whole blood were tested from each subject for CTC analysis through a routine blood draw. The blood samples were then processed through the CMx platform. The results of these assays were then compared in a blinded analysis with the colonoscopy results.
The study results showed that the test's sensitivity ranged from 77% for detection of CTCs in pre-cancerous lesions to 87% for stage I-IV cancers. The accuracy of the results, taking into account both sensitivity and specificity, was high and ranged from 84 to 88% for pre-cancerous and cancerous samples.
Additionally, the accuracy of this test was superior to that of fecal occult blood testing (FOBT), a guideline-recommended stool test for colorectal cancer screening.
"Early detection is perhaps the only real cure for cancer. To be effective, tests for early cancer detection need to be non-invasive, easy, highly affordable and accurate, and our CTC blood test meets all of these requirements," said Atul Sharan, co-founder and CEO of CellMax Life.
"Recent surveys reveal a preference for blood tests over stool-based screening tests in more than 80 percent of patients who did not undergo invasive colonoscopy screening. This test can be an option for these individuals and boost compliance."
The authors are planning more studies in Taiwan and will be extending the studies to the US. The fundamental mechanism of circulating tumor cell shedding, and the capture using the CMx platform, are the same across all solid tumors. Thus, this platform is expected to provide favorable results for other solid tumors such as breast, lung and prostate cancers.