Cityblock raises $160m to address healthcare inequities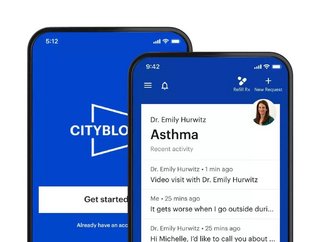 The US startup plans to expand its model nationally to democratise access to healthcare...
Cityblock Health, a tech-focused healthcare provider for low income communities in the US, has raised $160 million in its Series C funding round, to grow their footprint and continue to improve access to healthcare and outcomes for marginalised communities. 
The investment round brings Cityblock's total equity funding to $300 million. The new funding will be used to support Cityblock's national expansion, to launch new service lines, and to continue investing in its proprietary technology platform, Commons, among other areas. They also aim to build further integrated home-based and virtual care services, MSO capabilities, analytics and contracting software to enable a consistent care model.
Founded in 2017, Cityblock Health partners with community-based organisations to deliver care to Medicaid and lower-income Medicare beneficiaries. This includes medical care, behavioral health, and social services; delivered virtually, at home, and in community-based clinics. 
Their model reflects their philosophy that improving health outcomes and minimising systemic healthcare inequities requires addressing fundamental issues such as poverty, having access to nutritious food, and the ability for someone to safely care for themselves and others. 
Technology is at the core of Cityblock's model, with custom-built tools supporting care team operations and patient interactions with clinicians. For instance, patients can speak to care providers via video consultations, and via a mobile app. 
The company's care teams include doctors, nurses, advanced practice clinicians, behavioral health specialists, licensed clinical social workers, and community health partners. They also work closely with existing healthcare providers and social services organisations. 
Cityblock currently serves 70,000 members in New York, Connecticut, Massachusetts, and Washington, DC. The company says that over the past year, Cityblock members have seen reductions in hospital admission rates and improvements in quality outcomes, driving down costs across the board, while more than doubling membership and revenue, year-over-year. 
Andy Slavitt, former Acting Administrator of the Centers for Medicare and Medicaid Services and Cityblock Health board member, has been vocal in the media about the impacts of the pandemic. Commenting on the new investment, he said: "The pandemic is making it abundantly clear that we need to address the deep health inequities in this country.
 "We need a Cityblock in every community that we have ignored for too long and where the odds stack against people to live a healthy life. This investment takes us one step closer to making that a reality."
New Cityblock investor General Catalyst led the funding round, with participation from Wellington Management and support from major existing investors, including Kinnevik AB, Maverick Ventures, Thrive Capital, and Redpoint Ventures among others. 
Hemant Taneja, Managing Director at General Catalyst, said: "In just a few short years, the Cityblock team has shown that if new care delivery models align with the needs of the communities they serve, there is opportunity to measurably improve healthcare outcomes for the most vulnerable among us. 
"By building their solutions on a modern technology stack with an orientation towards impact, we're confident this team has the potential to scale to serve millions of people across the country in new and better ways."