Connected Tissue: how real-time data transforms a fragmented healthcare industry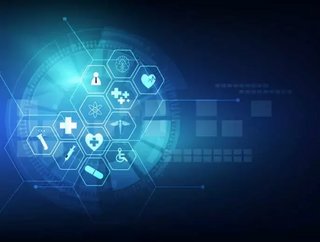 Seconds matter in an emergency, a truth that's more apparent in healthcare than anywhere else. Each second that passes can lead to new information tha...
Seconds matter in an emergency, a truth that's more apparent in healthcare than anywhere else. Each second that passes can lead to new information that may affect emergency response or crisis management plans put in place to save lives. Even those professionals with access to crisis management tools can feel overwhelmed when receiving a flood of information all at once. The emergence of real-time data and key technologies is transforming an industry.
Though many hospitals and agencies use tools to interact with each other, not all communicate in a timely manner. This allows fragmentation, a systemic problem in which parties operate separately without coordination, to take root. In the healthcare industry, fragmentation can cause inefficient resource management and potentially harm to those seeking treatment. A decentralised approach creates problems that could be better handled with real-time data tools playing a greater role in response plans.
Hurricane Harvey serves as a prime example of how harnessing real-time data can combat fragmentation. As damage reports and requests for help poured in, Harris County Sheriff spokesperson Jason Spencer reported that responders struggled to "pinpoint the worst area." Authorities had to prioritise their response based on which callers seemed most at risk, a difficult thing to assess with so much information going to multiple government agencies and requiring aid from local hospital networks. Some care facilities became uninhabitable and dramatic images of one facility showed that patients needed to be evacuated to a safer site.
During and after the storm, ambulances suddenly had to question which roadways were safe enough for travel and dispatchers had to decide how they would distribute limited resources for an area that covers more than 1,700 square miles and 4.5mn people. Meanwhile on social media, users posted images and videos of their dire situations, giving additional context to the severity. First responders could then incorporate that into their existing communication systems and better assess where they were most needed.
Cultural changes and technological advancements now enable social media updates to be detected, disseminated and delivered seconds after a major event has occurred. The influx of images and videos from the scene offer an opportunity for healthcare workers to get early, on-the-ground information that can lead to faster responses. In some cases, that may mean emergency response coordinators can alert a specialist to arrive to a hospital sooner. Combining this live insight from social media with information from a growing list of public resources, managers have the ability to make quicker and more informed decisions.
Many organisations turn to corporate security solutions with real-time capabilities as a way to make sense of the informational chaos engulfing organisations each day. There's simply too much real-time information available in public data and from citizens to manually form a clear and comprehensive view, so finding tools that can discover and distill multiple streams is critical.
See also
A director of emergency management at a major healthcare network in New York City recently shared how much more effective he could be with streamlined information. After first seeing reports of a water main break in the city, social media alerts revealed that it was actually a pipe explosion, which required a very different response. The director was then able to alert his staff to how the explosion and resulting investigation would affect mass transit and traffic in the area. Images also indicated that the healthcare network should investigate whether contaminants like asbestos might be in the debris. As a result, he was able to have hospitals prepare for decontamination of patients and consider whether nearby facilities should be closed. The director was able to get moment-by-moment updates and prepare a response plan much sooner than he would have without the images shared on social media and updates from first responders. He also noted that in an active shooter scenario, social media insights could help hospitals anticipate the need to prepare for a surge in patients or make staffing adjustments in a difficult time.
Among the various facets of the industry, there's a constant flow of information that must be assessed and communicated to the right people. Getting more data from multiple sources and quickly synthesising the information is critical. It also allows healthcare professionals, or anyone seeking to manage security during pivotal moments, to continue receiving updates.
Unfortunately, it is common for facilities and organisations within an area to lack systems that centralise insight and data. Fragmented systems inevitably create gaps in knowledge and inefficient allocations of resources. An ideal scenario would be for stakeholders to have a common method for collecting and assessing incoming data and information, ensuring that decisions are made with clarity.
In an industry where every second counts, technologies that can surface and distill relevant information in real time can empower healthcare professionals to reach higher levels of efficiency and care. Workers are reacting and responding in the moment, with a clearer picture of the facts, and health organisations can now share public data that informs decisions moments later.
Everyone in the health ecosystem, from trauma nurses to security personnel, can benefit from this method of combating fragmentation. By integrating real-time data into the decision-making process, healthcare organisations have the power to move quickly and enable seamless communications that help address the escalating challenge of data chaos.
Credit: Dataminr