Digital care for mental health of kidney disease patients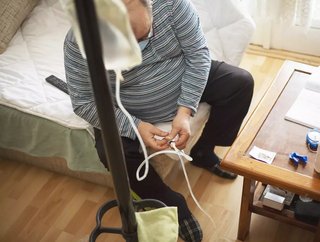 New platform from Waypoint Health and ThriveHealth focuses on the mental health of kidney disease patients
Two digital healthcare companies  are aiming to alleviate depression among people with chronic kidney disease (CKD). 
ThriveHealth has partnered with behavioural healthcare company Waypoint Health Innovations to improve the mental health of patients with CKD.  
It is estimated that at least 20% of CKD  patients suffer from depression. Patients with kidney disease who require dialysis can spend several hours a day, three or more times a week receiving treatment, which impacts on their mental health. 
The aim of the platform is to identify patients showing signs of depression so that professionals can intervene quickly and help them manage their symptoms. Waypoint Health has a digital CBT program that provides a structured curriculum, using a combination of symptom assessments, video and interactive tools to create a personalised programme for each patient.
As Waypoint's platform learns more about patients through its algorithm, it offers increasingly specific feedback and recommendations, emulating the work of a live therapist. 
ThriveHealth says that in a clinical study, participants who received access to the platform, including with severe symptoms, experienced significantly more improvement over eight weeks than participants who did not. 
"The idea of ThriveHealth was conceived three years ago as I envisioned the quality of life patients would have if they had access to care on their terms; increased choice, access, family involvement, language barrier elimination and price transparency" explains CEO Joyce Nwatuobi. 
"ThriveHealth empowers patients' to receive quality care on their own terms and makes it easy for providers to scale access to virtual care simply and securely. Once they sign up, they will also have the opportunity to participate in the provider panel for the provision of telehealth services to our partner hospitals and healthcare centres" Nwatuobi adds.