Digital healthcare apps for fitness & wellbeing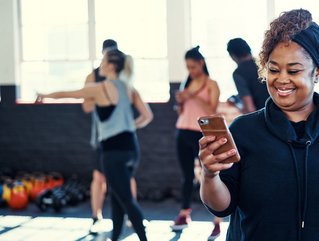 Wellbeing apps
Steve Tan, VP at mobile marketing software company Airship discusses digital healthcare, mobile apps for fitness & how brands can retain customers
Over the last few years, the healthcare industry has witnessed significant transformation, driven by the public's widespread adoption of digital behaviours and organisational needs for greater efficiency.
"Clearly, apps took centre stage with the global pandemic," says Steve Tan, VP & General Manager at mobile marketing software company Airship. "Between anonymous contact tracing and individualised potential exposure notifications, authorities were able to keep the public informed of risks and guide preventative policies with data. From Zoom meetings to virtual doctor's visits, change happened overnight.
"Now, convenient app-enabled customer experiences like appointment scheduling, pharmacy refills, incentivised wellness programmes, virtual mental health services and more are quickly moving from novelty to norm."
80% of Brits are using mobile apps to improve their health and wellbeing in 2023, according to a recent study conducted by Airship, a mobile app experience company. From tracking weight loss, workouts or menstrual cycles, to connecting more with friends and family, or improving sleep, there are countless examples showcasing how our phones have empowered us to improve our health and wellbeing.
"This is great news for brands in the healthcare sector, as they can earn a place in customers' regular regimes and build enduring loyalty based on mutual value and utility," says Tan.
Digital healthcare doesn't stop at fitness
Apps to improve health and wellbeing are not limited to just fitness apps. In fact, the data reveals that while 25% of UK respondents incorporate mobile apps into their workout routines, a greater proportion of Brits (26%) use these tools to connect with family and friends.
"Other reasons for Brits to turn to mobile apps include improving sleeping patterns for 19% of respondents in the UK and 15% who claim they use them to monitor their diet. When compared to the US and France, the data reveal similar patterns, with these four responses being the most popular ways consumers use apps to improve health and wellness in 2023," Tan said. "The British population are also increasingly focused on improving their mental health and redefining their relationships with technology. In particular, 23% of people in the UK are eager to switch off from the "always-on" culture, either to limit their screen time (14%) or avoid distracting interruptions (9%)."
Unexpectedly, younger generations are at the forefront of this switch with 33% of Gen Z and 31% of Millennials in the UK using apps to limit their screen time, compared to only 11% of Baby Boomers. The study also reveals that 28% of the youngest generations use meditation apps, compared to 17% of the older generations.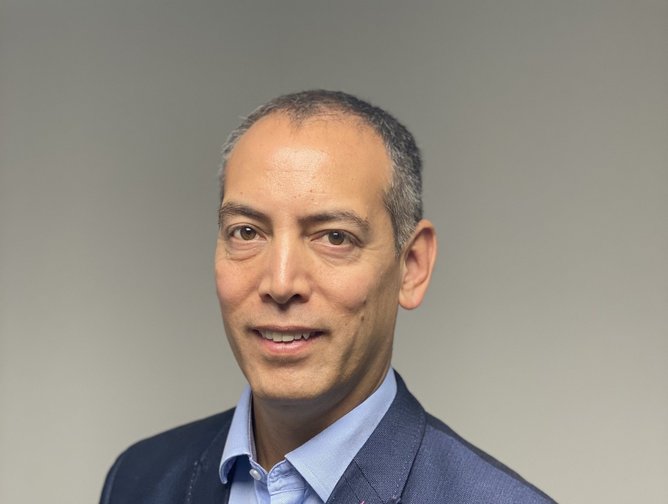 Steve Tan
Factors for using apps to improve health and wellbeing
"Our data also reveals some pain-points. The UK leads in terms of the percentage of consumers (22%) who state they will not use apps to improve their health and wellbeing in 2023," Tan says. "Like US and France respondents, the biggest percentage of UK detractors are boomers and lower-income respondents. Overall, younger generations are significantly more inclined to use apps for health and wellness, with Gen Z showing the highest intent at 94%, followed by millennials at 90%, Gen X at 82% and boomers at 65%. In fact, the UK had the fewest Gen Z detractors."
Perhaps unsurprisingly, the older UK generations prove to be the most sceptical, with 22% of Gen X and 42% of Baby Boomers stating they don't plan to use apps to improve their health and wellbeing in 2023.
"That's despite the fact that these apps could help to significantly ease the pressure on public health services," says Tan.
More than income or age, a lack of education, awareness and trust are proving to be barriers.
"Across 11 categories of health/wellness app-enabled activities, adoption rates for boomers and low-income households are remarkably similar to other generations and income levels. This suggests apps and wearables have democratised access to a broad range of beneficial services."
How healthcare brands can retain customers
"More education on the value, cost-savings and convenience of mobile app experiences, particularly in environments where older and low-income customers are accessing health and wellness services, can go a long way to reducing the number of detractors and creating greater mutual value for both brands and customers," said Tan. "In addition, quality mobile app experiences are crucial to encourage ongoing use, especially as Day 30 activation rates hover at 10% for Health & Fitness apps (+2% better than the average across app categories). Retaining more of the app customers a brand attracts is crucial to growth and lower customer acquisition costs."
Meanwhile, in an era where younger consumers – according to this study – are switching off from their phones more often, it is pivotal for marketers to constantly ensure they provide value to the customers. For instance, marketers should consider asking customers for' communications preferences in addition to interest and affinity information over time. This can improve the relevancy and timing of messages, and help drive innovation roadmaps.
"Marketers must continuously adapt their strategies to remain relevant and meet the evolving needs of today's consumers. Now with mobile apps they can build closer bonds and deliver more value to customers by becoming a part of their daily routines," says Tan.