Digital healthcare leaders' biggest concerns revealed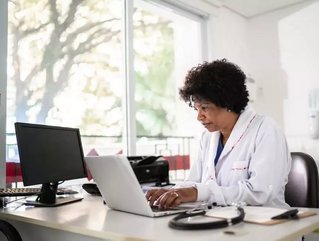 Online advertising complaints and inadequate care top the list of risks facing digital healthcare industry leaders...
 Global insurers Beazley have released a survey with the risks facing digital healthcare: online advertising complaints, inadequate care and cyber crime topped the list. 
The survey highlights attitudes to risk and insurance among digital health and wellness leaders across Asia, Europe and North America. Over 350 executives from established telehealth and telemedicine companies as well as newer sub-sectors including mobile health, health software platforms and life science technology took part. 
Overall the digital health and wellness sector is optimistic about its future, however leaders' views highlighted the drivers of and barriers to growth; the risks that impact their businesses; and their insurance-buying habits and coverage gaps, showing a wide range of complex, interconnected risks that need to be resolved for the sector to achieve its growth potential.
The report found that although 89% perceive the sector to be relatively high risk, 70% have insurance coverage in place for just one or two key risks, leaving them unnecessarily exposed to financial or reputational damage.
Trends in leaders' fears varied by country and sub-sector, however globally the greatest concern was that online advertising misrepresents their offering or competence of their practitioners to potential customers (34%).
Other key findings include:
More than two thirds lack insurance coverage for bodily injury claims arising from system failure or cyber breach, with 27% saying they had concerns of a cyber attack or system failure 
27% worred about inadequate care provision due to human error or poor treatment or advice 
23% expressed concern over failure to intervene, diagnose or treat due to technology or data shortcomings 
When it comes to more general business risks, supply chain and manufacturing instability are of greatest concern to the digital health sector (24%), closely followed by:
Ability to recruit retain and check credentials of practitioners (23%)
Economic uncertainty (23%)
Meeting regulatory requirements (22%)
 Jennifer Schoenthal, Global Virtual Care Product Lead at Beazley, said: "Many digital health and wellness companies are unnecessarily exposed to financial or reputational risk through underinsurance. Of concern is the lack of specialist coverage in place to protect against the particular risks this sector faces, notably the risk to physical health that can be caused by lost or false data, system failure or cyber breach."
"Digital health and wellness businesses need robust risk management and insurance that enables them to manage the interconnected risks they face and meet their growth ambitions. Industry leaders have said they want the insurance industry to improve how we communicate, share knowledge and collaborate, to deliver more appropriate coverage, more effectively. 
"There is a huge opportunity for the insurance industry to heed these messages and work more closely with telehealth and digital health businesses to develop the holistic insurance solutions they need to avoid risky gaps in their coverage and to help them flourish."